A well-decorated home not only releases positive vibes but also builds a remarkable impression on everyone. Indeed, most of us give emphasis upon the tips of making interiors of our home beautiful, comfortable and appealing at the same time. But what is equally important is that how we make our homes Vastu friendly to invite peace and happiness. As per the principles of Vastu Shastra, there are certain home décor products of both artistic and spiritual significance and carry the reputation of bringing auspicious energies to the premises.
Here we are only going to emphasize upon natural stone Vastu products as their 100% pure natural stone composition is free of impurities and are deemed perfect for the elimination of Vastu Doshas. One cannot have such a luxury with cheap décor imports made from the mixed composition of plastic, ceramic, wood, crystal, etc. Let us look at certain natural stone products that would add positivity and elegance to the interiors and exteriors of home and garden.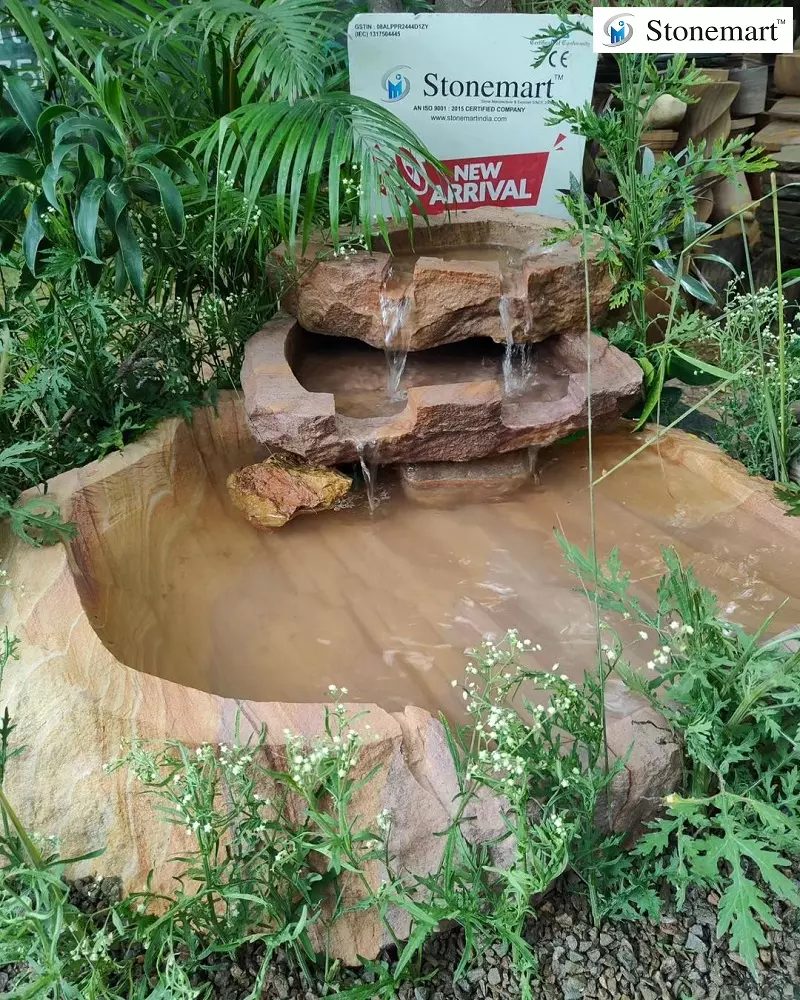 Stone Statues of the Buddha
Never consider the Buddha statues mere décor products. When manufactured from the right material like natural marble stone, sandstone or granite, and placed according to correct Vastu principles, the Buddha idols are known to attract good fortune. There are different mudras of the Buddha and each figurine would be distinct from another. You cannot expect the results of a meditating Buddha sculpture from a reclining Buddha sculpture.
Similarly, you will have different types of influence with different kinds of Buddhas, including Vitarka Buddha sculpture, Dharmachakra Buddha sculpture, Abhaya Buddha Sculpture, Bhumisparsha Buddha sculpture, Buddha life cycle sculpture to highlight a few. Understand the influence of each mudra and then order Buddha statue online according to the Vastu prerequisites of your property.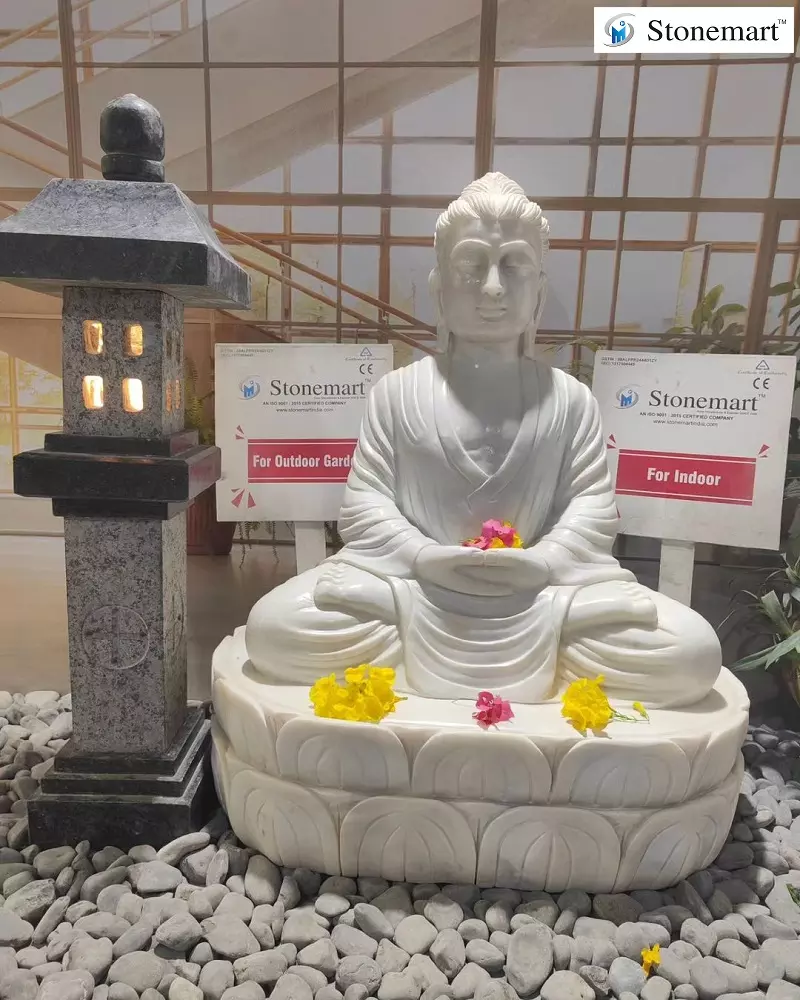 Natural Stone Urli
Natural stone urlis are known are known to bring the balance and harmony of the water element to your premises. These are available in the form of simple urli water bowls and natural stone uruli fountain that are hand carved out of granite, sandstone and natural rock. They are known to absorb the negative vibes and invite wealth and prosperity for the family.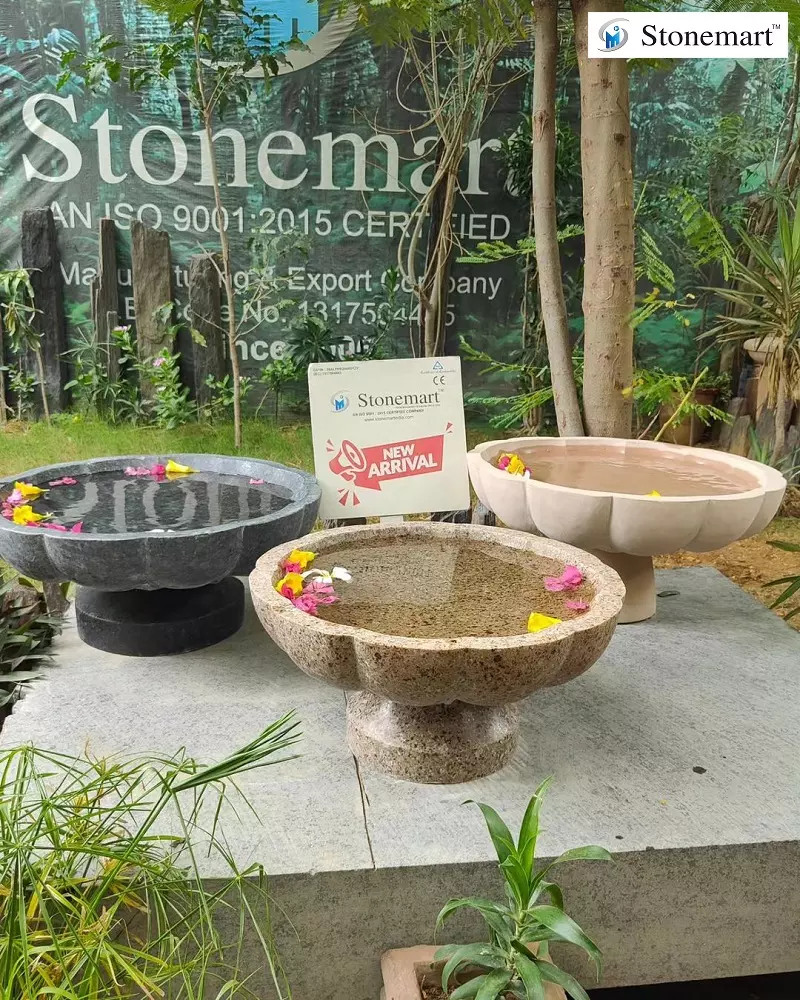 Natural Stone Planters
Suitable for the placement both indoor and outdoor, they are meant for the plantation of small to medium sized plants like succulent, adenium, jade, bonsai, etc. with minimal use of soil and water. They are deemed extremely good for the outdoors, especially the entrance, the balcony and the gardens. If you are buying the stone planters for living room, then we recommend the plantation of Aloe Vera or Tulsi. They are known to eliminate negative vibes and introduce happiness, greenery and harmony to the vicinity. As per Vastu, it is strongly recommended to never keep thorny plants such as Cactus at home.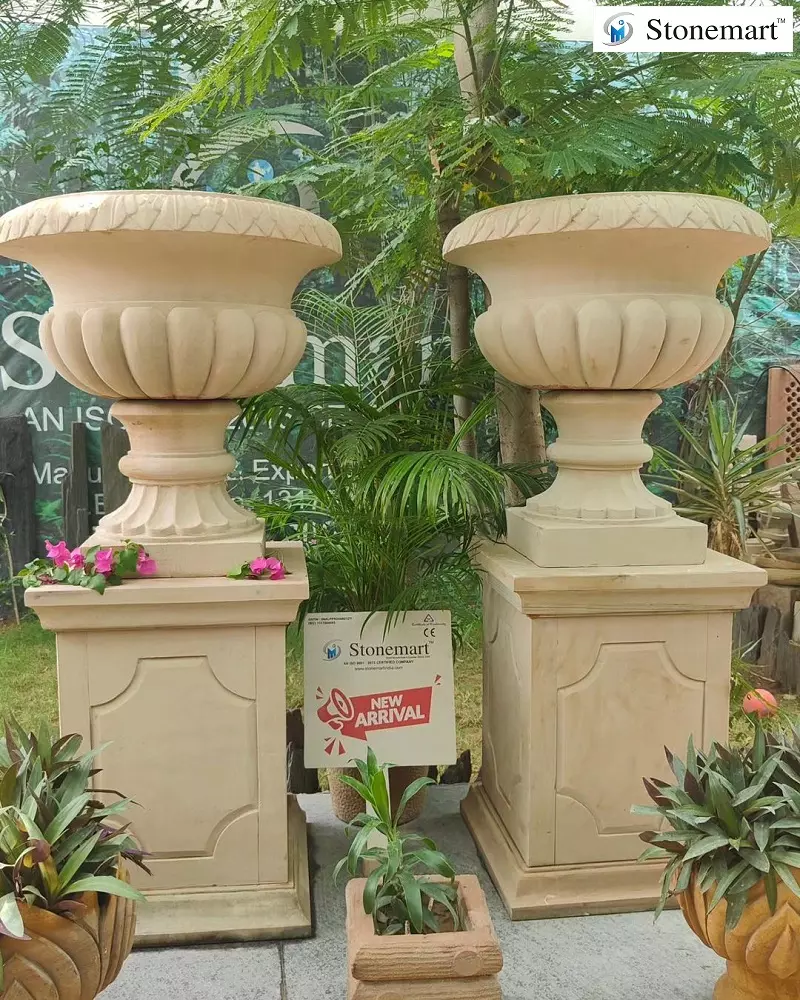 Natural Stone Lamp
You can choose a range of natural stone lamp, natural stone lanterns, and natural stone Japanese pagodas to bring peace and positive vibes to your space. As per Vastu, the light from these traditional lamps are known to ward off evil spirits and negative energies from the vicinity.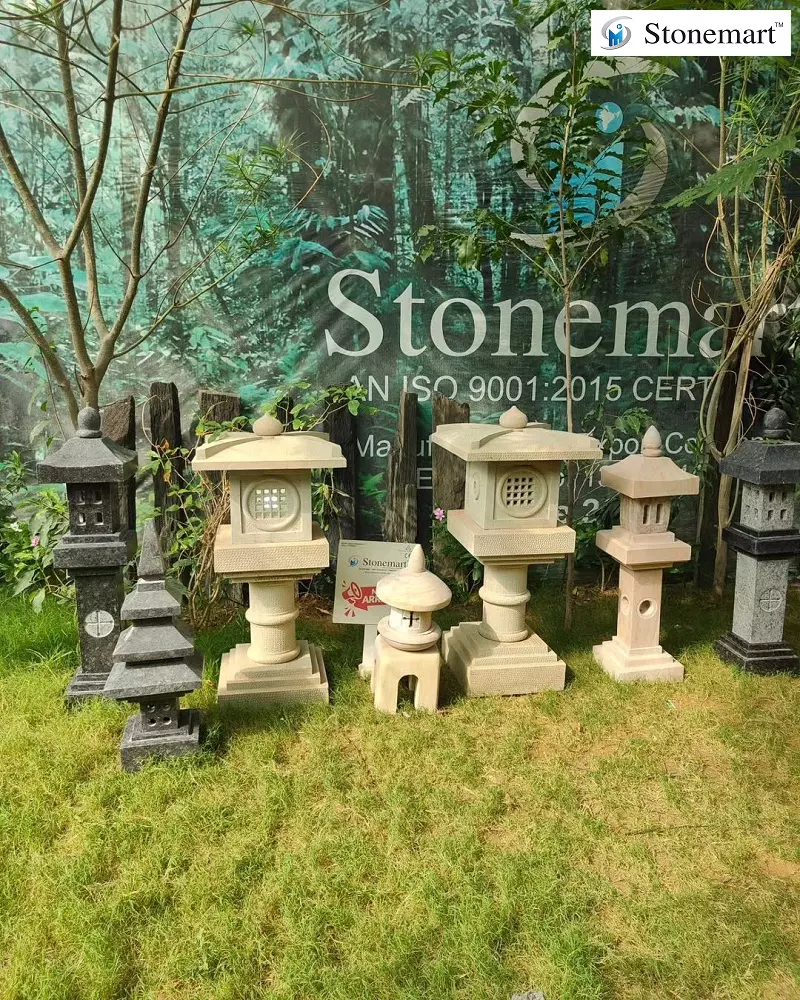 Marble Stone Elephant Figurines
According to Vaastu, go with a pair of stone elephants hand carved out of white marble as they are deemed auspicious and known to bring luck and blessings. The presence of elephant statues at the entrance is known to attract wealth, prestige and prosperity and also known to boost relationships among the couples.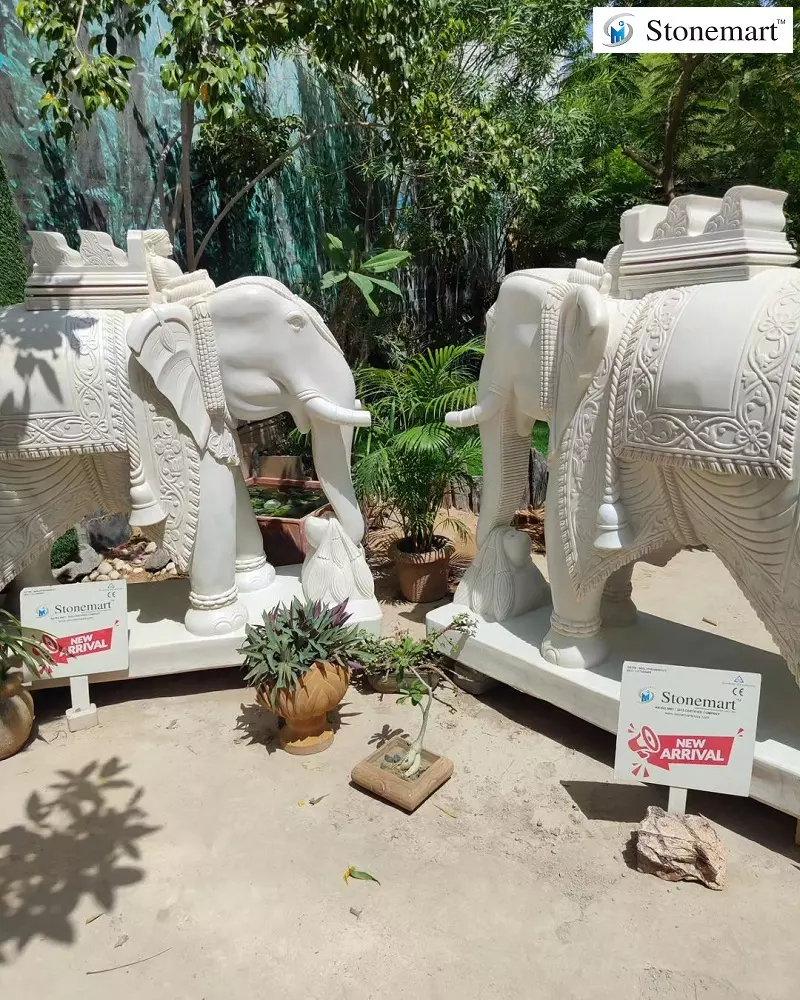 Water Fountains
The presence of natural stone water fountains, natural stone waterfall or natural stone water feature at the indoor and outdoor areas is known to soothe the ambiance and skyrocket the aesthetic appeal of the vicinity. For instance, stone grandessa fountain to reflect sheer opulence and aristocracy. The granite panel fountains with Buddha or granite panel fountains with Hindu God statues are extremely popular in this regard. As they are known to bring prosperity to the house.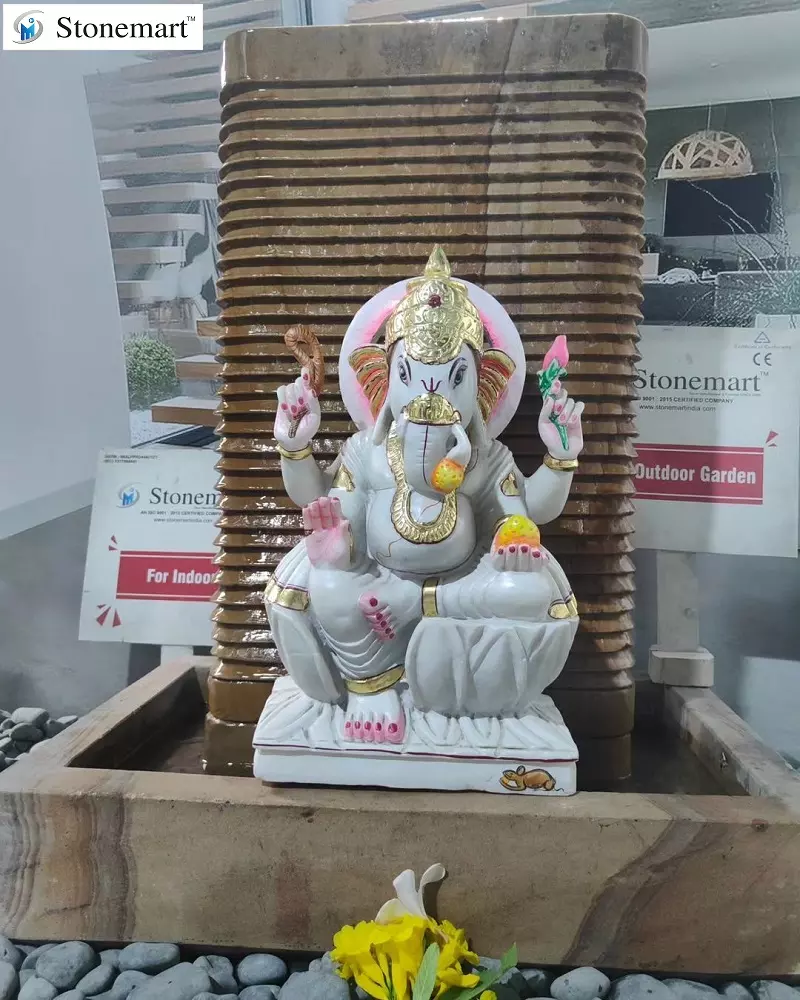 Landscape Decor Animals
Natural stone animals like tortoise, turtle and frogs are known to attract positivity to your vicinity, especially the gardens. As per the Vastu, the shell of the tortoise is deemed robust and protective, safeguarding against a disaster or a misfortune. You can place such animals in southwest, northwest or southeast corner of your garden or backyard to safeguard your property from an ill fate or bad eye.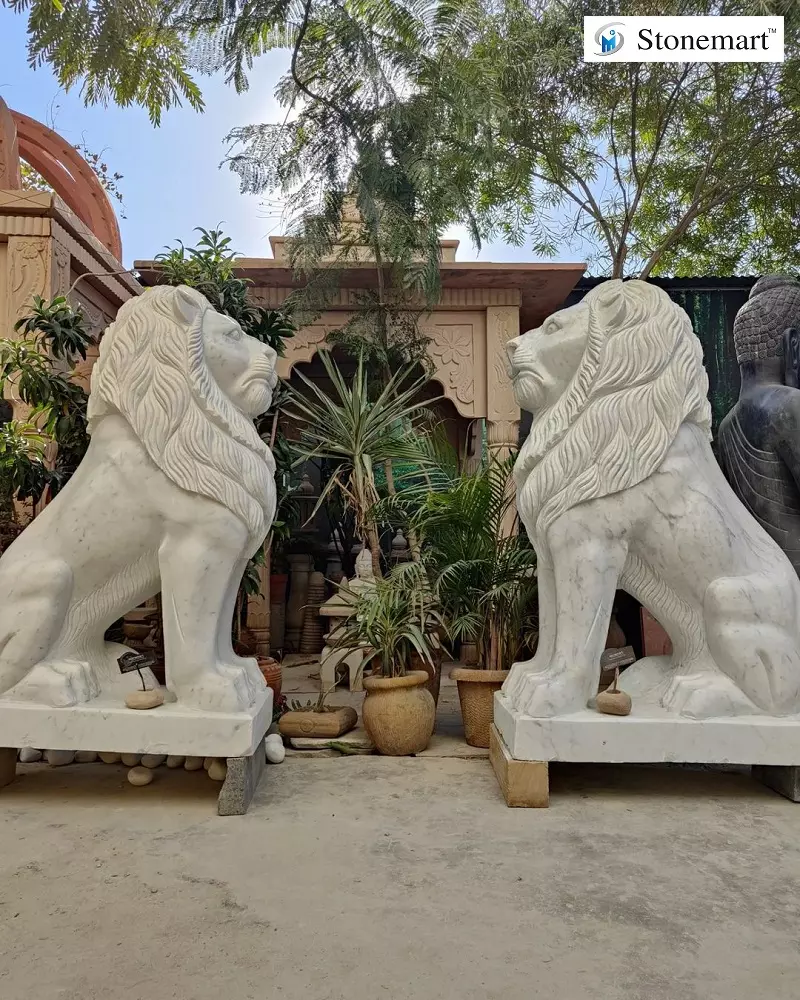 But Here is the Catch…
Now, as we fully hope that the Vastu products that we recommended you above would help in how to eliminate Vastu doshas but also to invite a gamut of positive energies and vibes. But here is the catch! To attain the best of the Vastu results, it is imperative to take care of the purity of the décor products. The purity of composition that can only attained through natural stone items for Vastu. So, always deal with a natural stone décor product manufacturer and exporter with an outstanding reputation and proven track record of quality natural stone products and services.