Any outdoor space is given a unique and beautiful touch by having a statue or sculpture in the garden or backyard. However, there comes a point when statues need to be cleaned and taken care of. Even though the aged aspect of statues over time lends a feeling of establishment and historic appeal. An outdoor statue can be made to live longer and keep its look by routine cleaning and maintenance.
Tips for cleaning the stone statue
Stone statues
, appreciated for their handcrafted designs and strength, offer eye-catching features to any garden or yard. Stone statues, regardless of how complicated they are, should be cleaned frequently for maintenance and aesthetic benefits. As biological growth and dirt build up on stone statues, they may eventually enter and become damaged. To preserve their original beauty, stone statues should be regularly washed to clear away surface accumulation. Here are some tips for stone statue cleaning.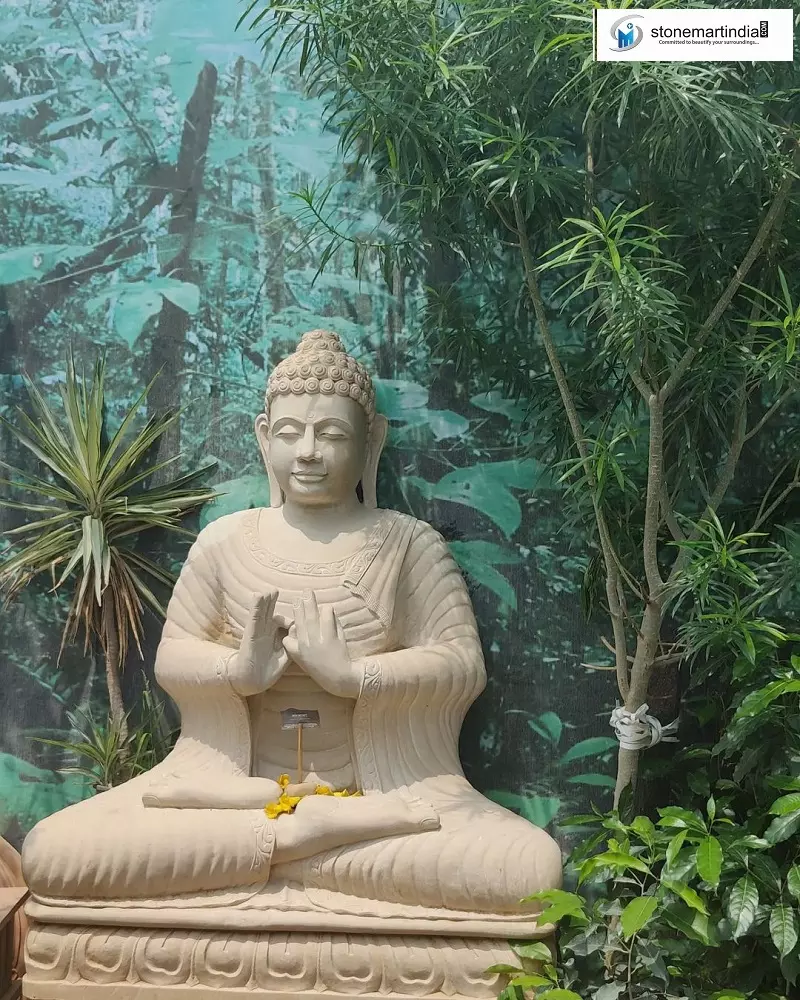 To inquire or to place an order, Call / WhatsApp +91-9413348979 or mail at info@stonemartindia.com
Required Accurate Temperature
Avoid cleaning outdoor sculptures when it's freezing outdoors. When water is sprinkled on stone and other materials in cooler temperatures, they can absorb the water, causing it to freeze and cause permanent damage to the structure. The best times to execute some statue cleaning and maintenance are in the spring, summertime, and early autumn. This will give them some protection from the elements as well as the certainty that they won't have any further mould, moss, or fungus when the colder months come.
Use Of Water And Soap
The easiest approach for cleaning
outdoor statues
is to use hot water and ecologically sustainable soap. To clean as much dirt off the statue as possible, first should rinse it with a hose. The strength of the water flow will differ depending on the size of the statue. The volume of water pressure a statue can take depends on its size. Even though they are made of stone, keep in mind that these are still relatively fragile structures. After rinsing, work on the item with soap, water, and a soft scrubbing brush. Of course, this technique also works on other materials like bronze, wood, and marble as soap and water aren't especially harsh. Use a fragrance-free soap that doesn't contain bleaching to make sculptures or statues sparkle. With materials other than stone, should typically use a linen cloth rather than a light scrub brush while cleaning. Statues should always be handled gently and never scrubbed too forcefully, irrespective of the material. Hire a professional who has expertise in cleansing and maintenance services for religious establishments. By doing this, each statue is properly cleaned and preserved using the greatest equipment and experts. For the best first impression on visitors as they enter homes, sanctuaries, or other buildings, these specialists will restore exterior religious statues.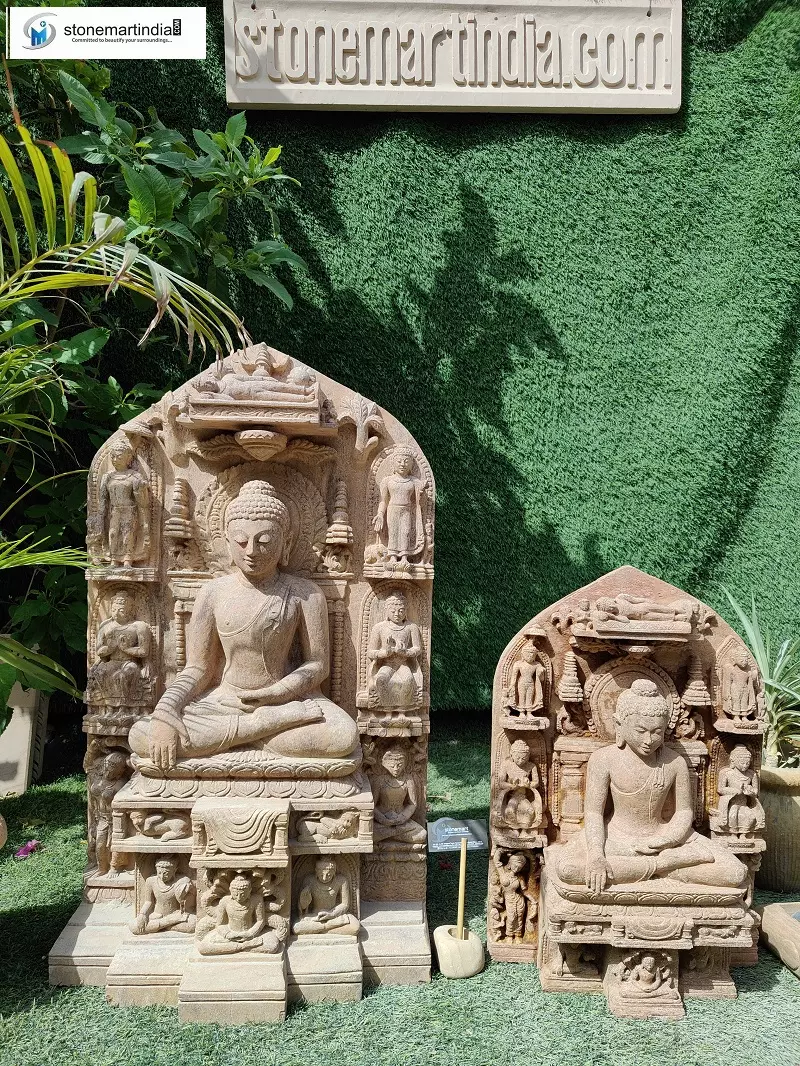 Weather Resistant
Take into account weather-resistant religious statues if want to go further than simply cleaning them. This will secure that they survive the cold winters and rainy summers with little to no damage and for a very long time. This is recommended regardless of the region live in, but if live somewhere with temperature extremes, weatherproofing is essential for outdoor statue durability. Before doing any type of weatherproofing, it's required to wait until the structure is absolutely dry after cleaning. Once it has dried, apply a wax coating to make the statue weatherproof. Simply need to apply wax of any type all over the statue to protect the artwork. When it comes to rain and snow, rust is another significant problem. The last thing needed is for a religious statue to be welcoming visitors while rusting in the church garden. Fortunately, preventing rust is simple and achievable. need to lightly scrub the structure with vinegar and a soft brush or cloth during this step, which comes preceding washing a statue.
To inquire or to place an order, Call / WhatsApp +91-9413348979 or mail at info@stonemartindia.com

Sacred Statues
Certain statues are simply too scared to handle in their own right. Some might also be impossible to treat adequately because they are too big or dangerous to climb. The professionals are experienced in cleaning such beautiful statues while maintaining their religious significance and using the proper materials to preserve them. They are knowledgeable that
religious statues
and icons deserve special care.
Tips For Cleaning The Marble Statue
For thousands of years, marble have been utilized as decorative building materials.
Marble statues
are offered in a variety of forms, widths, and shades and are carved from solid stone. Marble statue needs periodic cleaning and maintenance to keep their flawless, sensitive look whether keep it inside or outside. Stones can become dull and engraved by harsh cleaning chemicals and solutions. To safely remove dirt and debris, a clean statue on a routine basis with a mild, pH-balanced product. Deep stains that a general cleaning solution can remove can be cleaned with a poultice. A decorative garden or lawn statue's look may change as a result of the development of different species of fungi. Moss is one such creature. Here are some steps for cleaning the marble statue.
How to clean black marble Buddha statue? Find out in this video.
The surfaces that need to be cleaned must be assessed in order to figure out what might be removed while cleaning and what might stay. The leftovers that the cleaning method or substance can leave on the surface must also be taken into account. A full examination of the surface should make it easier to identify the material, evaluate its structure and surface condition, understand that condition, and, if necessary, identify what triggered it. Identify and locate any surface finishes, such as any gilding or painted decoration remains. For the big marble statue, Mechanical cleaning may comprise the careful removal of poor repairs and fills that are concealing portions of the original surface. While using hand tools like surgical instruments and fine-cutting tools, extreme caution is required to avoid damaging the marble statue.
A layer of dulling dust and grime can be removed at the most fundamental level with a light dusting using a fine soft cloth or soft-bristle brush. Vacuum cleaners should be used with brushes, and the nozzle's edges should be cushioned. A layer of gauze can be placed over the end of the tip to stop any original material from becoming sucked up if there is any chance of loose sections ejecting. Several detergents and/or acids are likely to be used for wet cleaning. these have to use separately or in combination. But only the introduction of chemical processes can remove the majority of metallic marks. Self-mixing recipes are provided, but there are also many relevant specific items available. For instance, a typical handmade mixture includes white spirit, water, and a small bit of non-ionic cleanser. Before discarding it and carefully rinsing it with clean water, this is applied with a wipe or brush and can be gently stirred.
Before washing the entire statue, apply the stain remover on a tiny, discrete section. To prevent re-soiling the marble, deposits must be eliminated from the cleansed surface using cotton wool or sponge because wet cleaning techniques work by decomposing or mobilizing impurities. Reusable stain remover is not advised. Once used, the stain eraser loses all of its power and is no longer relevant for cleaning. After cleaning, a further choice about the placement of a protecting surface coating on a statue must often be taken. Once again, for statues, unique treatments like lacquers, varnishes, waterproof coatings, and waxes should be utilized. A normal method is to add a small layer of microcrystalline wax, which can offer some protection to marble surfaces that are sensitive to condensation. To enhance the appearance of dull surfaces, the wax can also be softly polished and/or tinted using paints.
To inquire or to place an order, Call / WhatsApp +91-9413348979 or mail at info@stonemartindia.com