Vastu is a religious subject, and many people believe in Vastu shastra; people use various things according to Vastu to bring positive energy within their homes. Stone water fountains are considered a great idea that can be used as a décor piece and also brings distinctive benefits of Vastu shastra. According to Vastu Shastra, a stone water feature that has flowing water signifies love, happiness and money flow. Hence by keeping it at the home, people can experience happiness and good luck. A fountain also enhances the house's beauty and brings joy and peace within the home by creating a soothing ambience within the residential area as the water fountain focuses on a lot of direction. It is required to know about the correct and appropriate placement of the stone fountain as by placing it in the right corner, all cosmic energy of the universe will be started flowing within the home.
Placing a stone water fountain within the home is an attractive idea as it brings beauty to your home and also provides the benefits of Vastu shastra. By paying attention to all essential guidelines of Vastu Shastra while installing fountains within the home, people receive a benefit with positive vibes and stability. Stone water fountains have long been a well-known and popular decorative feature that people like to place in their homes, which consist of water elements that bring positive energy into the atmosphere. Suppose you seek to place a stone fountain within your home or workplace. In that case, consider the suggestions of Vastu Shastra, which enables you to send luck, fortune and wealth. The major benefit of placing a water stone fountain at home is that it adds so much positive energy and calmness to the atmosphere. One should be able to concentrate on their work. Stone water fountains have an effective significance and bring cash flow and stability. by having them around your workplace and home, you can experience optimism and happiness. People are either buying stone fountains or building them according to their space to improve the aesthetic of the space and bring happiness and joy. Now, the question is, where should one place their water fountains? According to Vastu, a stone water fountain within the home is fascinating according to its direction. One should specifically focus on placing the stone fountain in the appropriate direction to get all the right energy and Vibes.
The flow of water in the stone fountain signifies love and happiness; hence having it in your house will provide you good optimism and fortune. Here are some tips for you; placing the fountain is also considered appropriate for the east and north east direction. One must not place the stone fountain in the southeast, south and West zones direction in your home, which might cause problems and issues for family members. According to Vastu Shastra, keeping water stone fountains in the interior of the property is considered a fortune. Many people place stone fountains to enhance the house's beauty and elegance in any room. When a stone fountain is placed in the garden area, it adds luxury and elegance to the property's overall look. The flowing water from the fountain is considered the restoring equilibrium, slugged chi energy and forming a virtuous yang energy.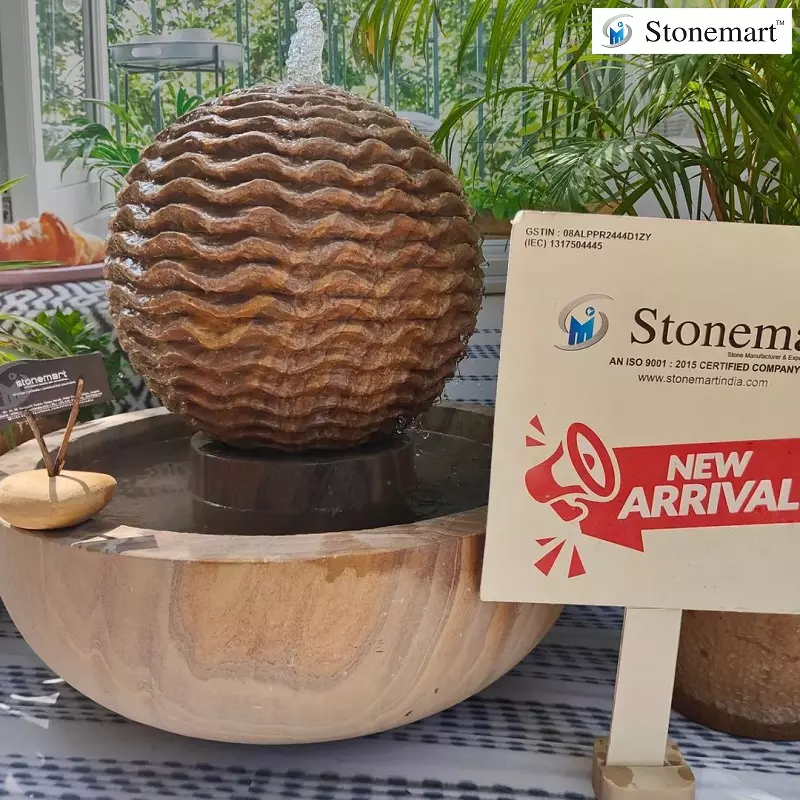 Do's in placing a stone fountain
According to Vastu Shastra, it is a belief that placing a stone fountain in the home brings good luck, but all you need is the right placement. Many people like placing stone fountains at their houses' main entrance, which will help stop negative energy at the entrance of their home and prevent a home from negativity. Placing the stone water fountain by choosing the right and appropriate direction is required to capture all the correct points at the door. The role of direction in placing the stone fountain is essential because it helps bring all cosmic energy of the universe within the home just by placing the stone fountain at the right corner. The fountain's placement is not just enough; one should ensure that the water flowing in the fountain is continuous and contains no stagnation to hinder development. Also, one should clean the water fountain frequently to prevent stains, algae, and dirt build-up.
Many people always need clarification about where the stone fountain should be kept in their house. The answer is here; according to garden Vastu installing a stone water fountain within North East and East garden positioning is considered effective. Also, while selecting a fountain for the home garden, one should always keep the focus on Vastu principles in their mind. As white is considered peaceful and brings positive energy, the marble stone water fountains suit your home.
Don'ts in placing a stone water fountain
After all, do's, one should also consider don'ts. According to Vastu Shastra, one should refrain from installing water fountains indoors or in the centre of their property which might obstruct or hinders positive energy. According to Vastu principles, people should not bring water stone fountains in their bedrooms. By placing stone water fountains in bedrooms, people might need help in their relationships because water doesn't go well within bedrooms. From Vastu experts, instead of placing stone fountains, when should put a water painting in their bedroom. The stone water fountains signify stability. Hence by placing it in the right direction, one should bring stability to their life and feels positive energy. One should regularly clean the water in the fountain to ensure that the stagnant water cannot bring mosquitoes by adding a small amount of hydrogen peroxide. Also, one should not keep and place decorative water items in their kitchen area because it has already had the presence of water.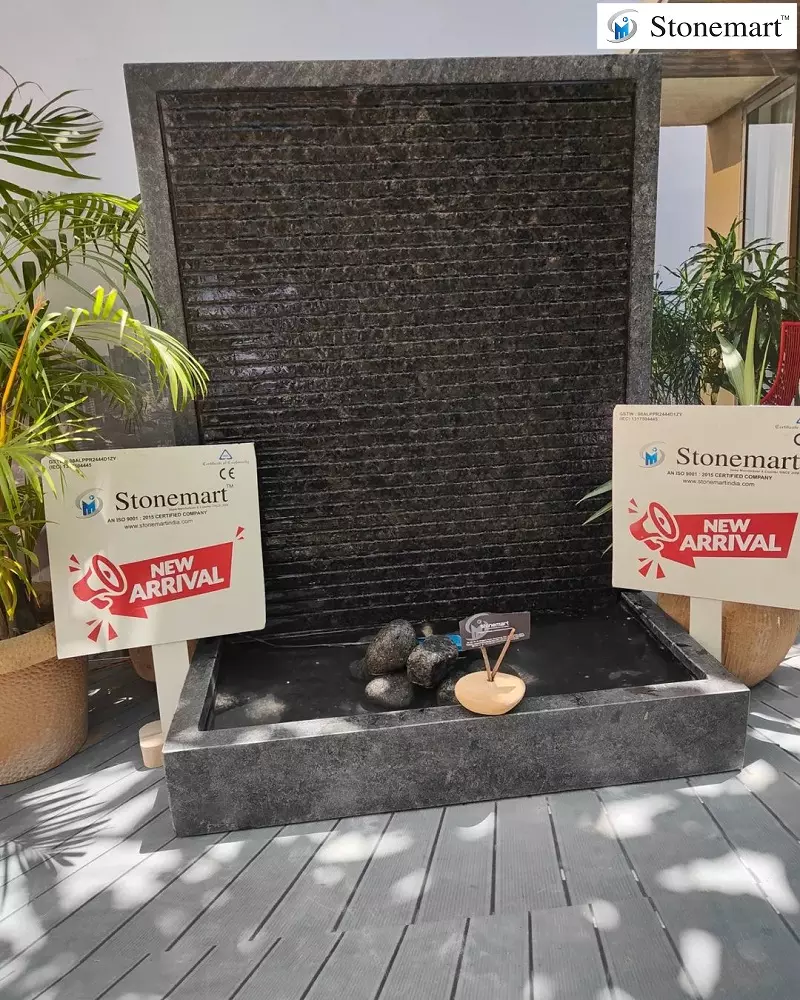 When people go buying water stone fountains, they should keep the focus on Vastu principles in their mind while buying fountains. Some fountains are only battery-powered; hence it might be better to choose fountains with having appropriate water supply and appropriate connection of power. If a person buys a fountain with Ganesh and Buddha, they are not required to place these fountains directly on the floor. Instead, they must place it on a small table above eye level. Some more tips are here for buying water fountains for home Vastu. If you are a first-time buyer of a stone fountain, you have to keep in mind some simple tips, like choosing a stone design that is quite distinctive to your home decor. One should be able to obtain the benefits of stone water fountains for their home only if their fountains are functioning correctly and placed in appropriate directions. While buying a fountain, one should choose some features, the shape, structure and the flow of water, based on available space. While taking a final purchase decision, one should ensure that the lightings within stone fountains are proper, and one should also buy some solar water fountains, like eco-friendly fountains, which can represent the flow of water without any electricity. According to home Vastu, one should also focus on the sound of water flowing through the stone fountain as it holds effective significance. The sound of flowing water should be appealing to your senses, soothing, and not so loud. You should ensure that while purchasing a stone fountain, one need to check the size of the fountain and keeps the space in which they want to play stone fountain, by checking properly the fitting of fountain according to that location one can choose a small stone water fountain which can also fit into a space which is limited.
When you plan to add a few accessories within your home space and workplace, stone water fountains are some of the best options. These stone fountains magically transform the indoor space when combined with vastu shastra. Not only do these fountains create and adding features and artwork to your house, but they also bring stability to the house by following the dos and don't's of placing stone fountains at home and workplace. Imagine returning home and listening to the chanting of water flowing from the stone fountains. The major benefits of placing stone fountain within the home bring a lot of positive energy and stability in the appropriate directions to ensure that stone fountains in the Northeast direction which brings mediation and wisdom in the life of an individual. One can also experience spiritual development, but it also helps in visualising the path of success in an individual's everyday life. When an individual decides to bring stability to their life and transform their home with aesthetic spaces, they must ensure that you should buy it from a reputed firm that builds stone fountains according to Vastu principal so that they can educate about how to place fountains according to the proper arrangement.
Vision, foresight, inspiration and attributes are some benefits one can get from placing a stone fountain at home. Here the movement of flowing water is continuous, which signifies positive energy, stability and wealth.