While ordering a birdbath online, the first and foremost thing that is required to be kept in mind is how much your feathery friends going to love its utility. Even though birds are deemed to be wild and beautiful creatures, they are nevertheless passionate about water, which is why they tend to flock in large groups and immerse themselves in it. We are here to resolve your predicament and help you with innovative solutions for birdbath décor to design an enchanted haven for your tiny feathered friends that they never want to leave again.
First and foremost, the placement of the birdbath is very important. It should always be placed in a comfortable position so that the birds of different size can comfortably sit on it with firm grip of talons and claws without it getting displaced from its actual position. Secondly, pick up a birdbath made from a material that has a higher expected lifespan, can withstand the regular use by birds and comes with sturdiness and various design options. Now, the obvious question that pops on your mind is...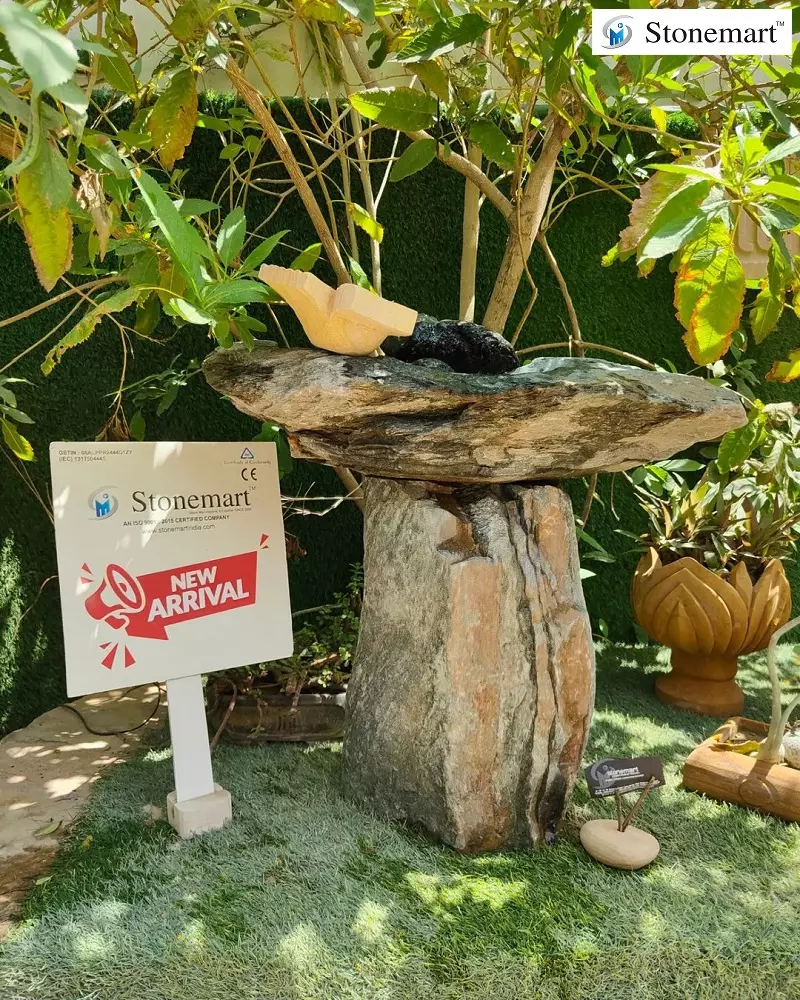 What is the Best Material for Birdbath?
In order to pick the right material, it is imperative to study the behavior of the birds while being inside the birdbath. Birds tend to flutter and flap constantly while trickling in water. Here, a structure that is light in weight or unable to withstand daily wear and tear cannot be a suitable choice. Here, the most appropriate material for birdbath shall be natural stone. It is primarily because it is the only material that is sturdy enough to withstand the weather change in the surroundings, and naturally heavy, not hollow, extremely durable due to natural stone composition that would last for ages.
Stone bird baths are one of the most popular components when it comes to landscaping design. It is meant to make your garden, backyard, terrace, and balcony enjoy an exclusive presence to stand out from your social circles and the neighborhood. The natural stone birdbaths can be hand carved with different textures and designs to deliver it traditional, contemporary and futuristic looks.
Top 5 Unique Birdbath Choices for your Balcony, Terrace, Garden and Backyard
The main purpose of the birdbath is to keep the birds cheerful and healthy. Besides, it can be one of the best mediums for garden décor. Here, we are suggesting you various types of birdbaths as per your modern and conventional preferences. You can go for any design(s) as per preferences.
Ground Birdbath: It is the most basic type of birdbath that can be in the form of an urli stone birdbath or natural rock urli birdbath that will rest on the ground. It is perfect for the birds like quail and ducks that cannot fly higher off the ground. These birdbaths can easily be held and shifted from one place to another.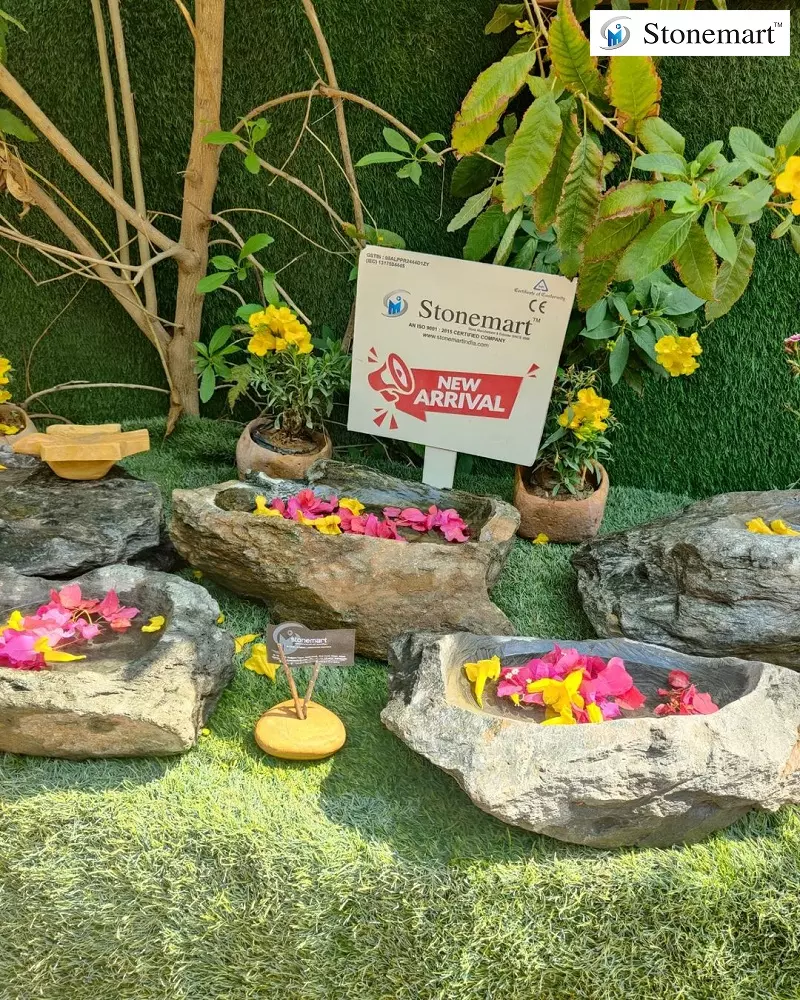 Hanging Birdbath: If you wish to give your balcony, garden or backyard some flair, then why not go with a hanging birdbath? It is a remarkable choice for modern garden décor in small areas, as it will not occupy any of the limited floor space. You can even hang bird baths from trees, especially when you find birds nestles in a particular tree.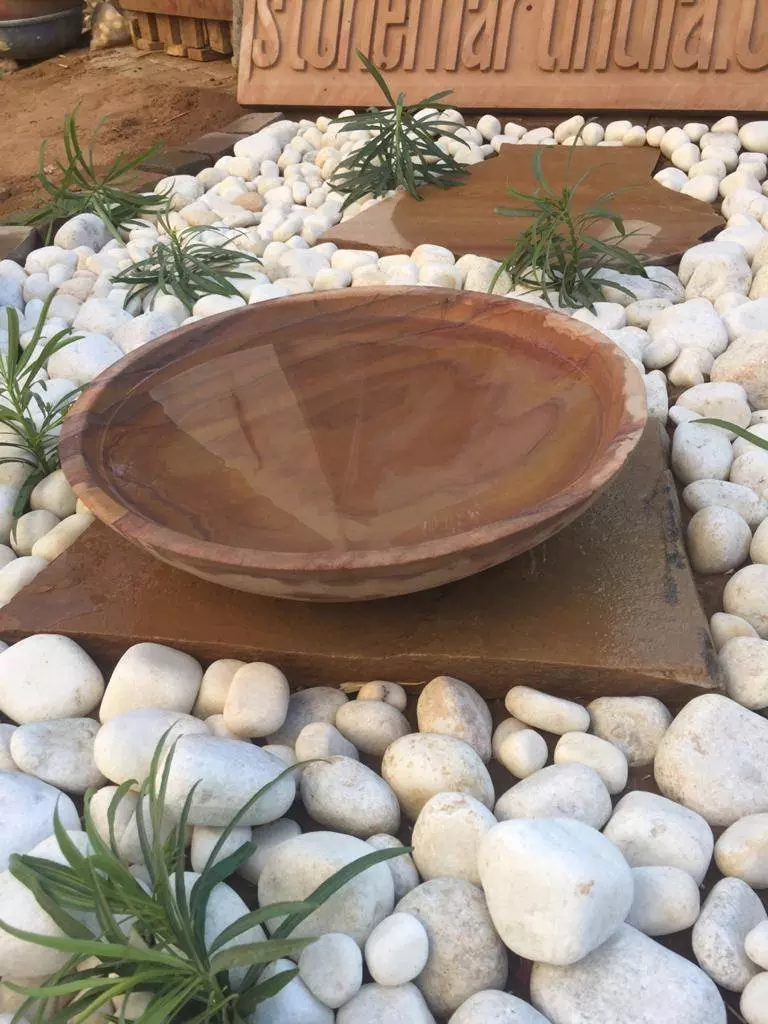 Statue Bird Baths: When you are ordering natural stone birdbaths online, you need not to settle yourself with a saucer on a plinth. If your focal point is your garden or backyard, then you can consider buying a stone statue featuring an integrated birdbath. It can range from human figurines to depiction of various animals and birds. It will not only be a style statement but also make the vicinity appear apart from the crowd.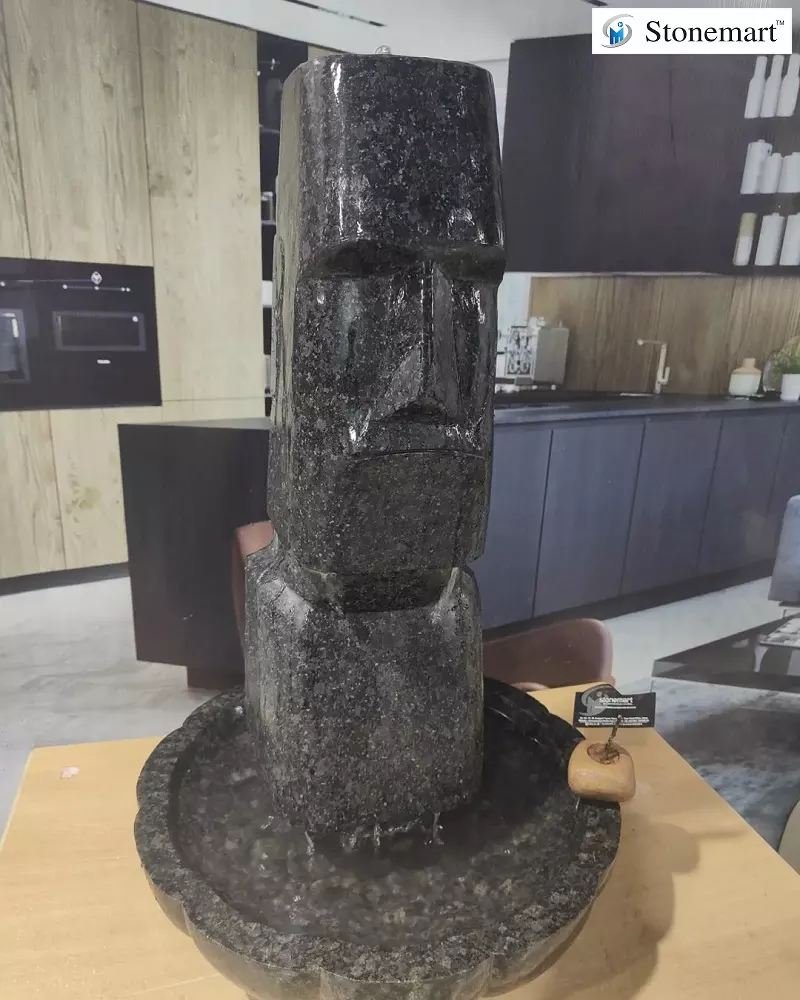 Deck-mounted Birdbath: When you have space constraints in your balcony or backyard, the deck-mounted bird baths are regarded as the smartest choice to utilize the space. You can place these birdbaths as a part of your small balcony decor ideas or as an innovative idea of backyard or garden décor. You can take the help of a natural stone pedestal to deck-mount the birdbath to a certain height to not only save the ground space but also increase the visibility of the birdbath to the birds from a height. Only use a natural stone pedestal, natural stone console table or pillar base and never consider it attaching as a freestanding birdbath as it may fall while being in use.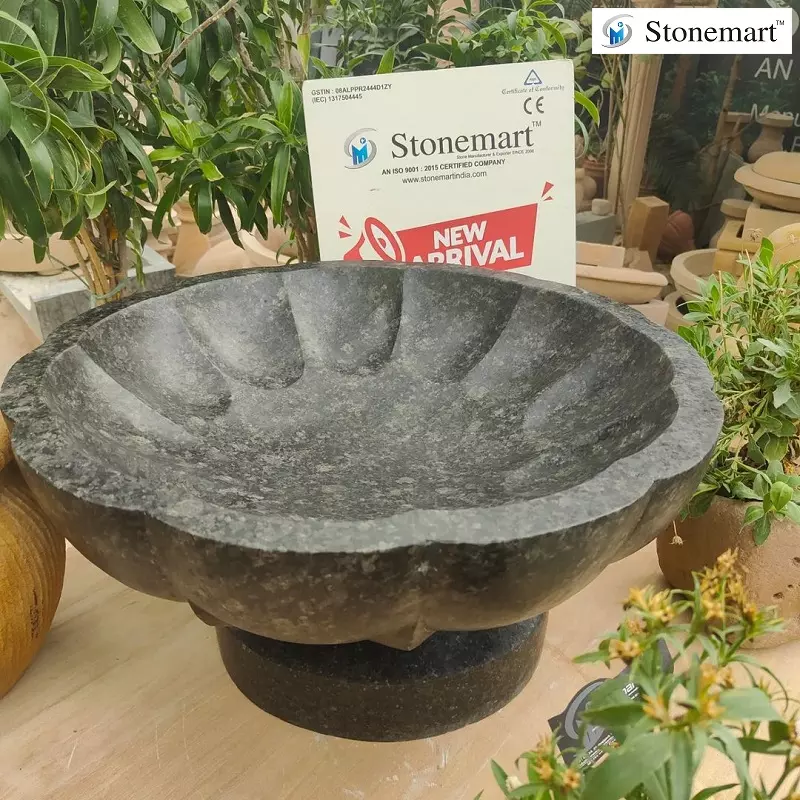 Fountain Birdbath: The concepts of lifestyle décor are not limited to balcony décor ideas or garden décor ideas. You can always think about the fusion of two different forms of décor products into one. A fountain birdbath will not only deliver a constant supply of running water for the birds but also amplify the aesthetic appeal of your property tenfold. The regular supply of water will also prevent evaporation of the water in scorching summer heat.
You can find hand made varieties of fountain birdbaths right from the ones featuring to a plunge bath or even a huge water feature. What you are ordering would depend upon the size, style and location of your garden or balcony. You can choose from urli fountain cum birdbath, rock birdbath fountain with pedestal, birdbath fountain for balcony, grandessa fountain cum birdbath to name a few.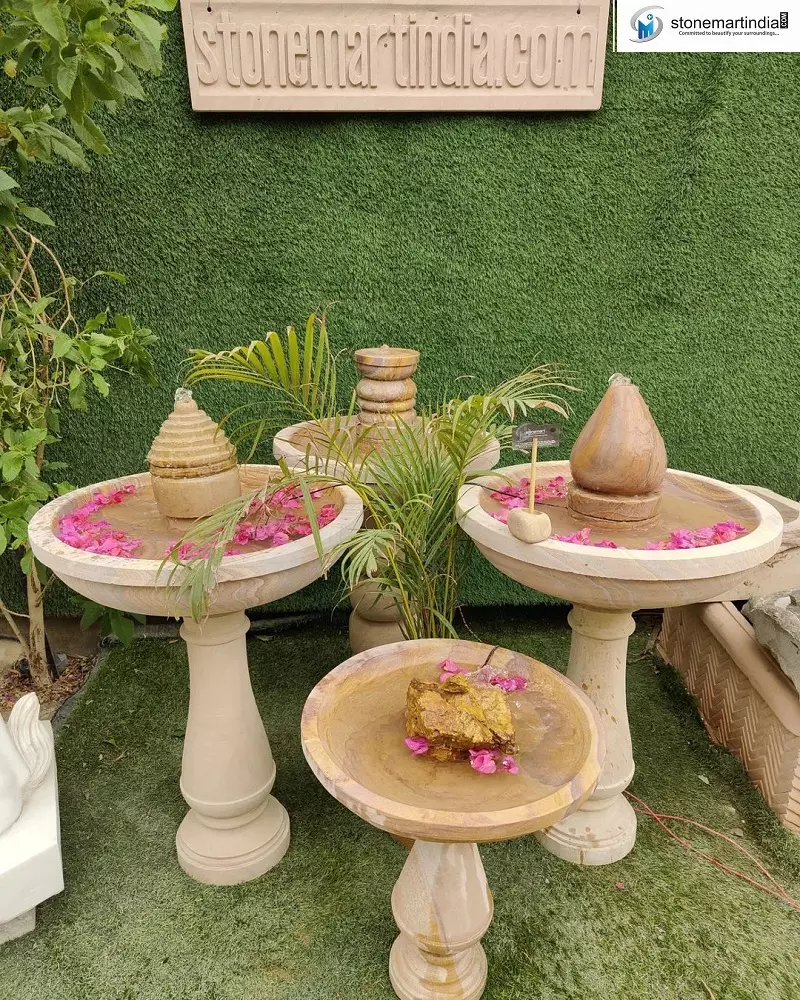 Whichever design or feature you choose, try to opt for the one that requires less cleaning and maintenance, including the cleaning of leaves and debris occasionally. We fully hope that the fountain décor and birdbath ideas that we have discussed above will help you with a smart shopping choice.
So, whether you wish to settle with a modest outdoor décor or exploring the décor ideas for luxury living by connecting a deep bond with the Nature, you will find a plethora of birdbath cum fountain options when you successfully land on the website of a credible natural stone décor manufacturer and exporter.