When we look at the perfect fusion of spirituality and aesthetic décor, then the obvious choice that comes to our mind are the Buddha statues. Purely hand carved out of natural stone, they make great focal points in the landscape and do not get displaced that easily. Due to their natural stone composition, they do not get affected by adverse weather conditions and last for ages as an integral part of your garden décor, lawn décor, or backyard décor.
If there is an ample amount of space in your garden, then you can go for big Buddha stone statues that are very heavy and require a team effort to get the placement done successfully. Here, you require a team of professionals to get the job done without bringing any damage to the sculpture, once the shipment arrives at the doorstep along with the ordered product.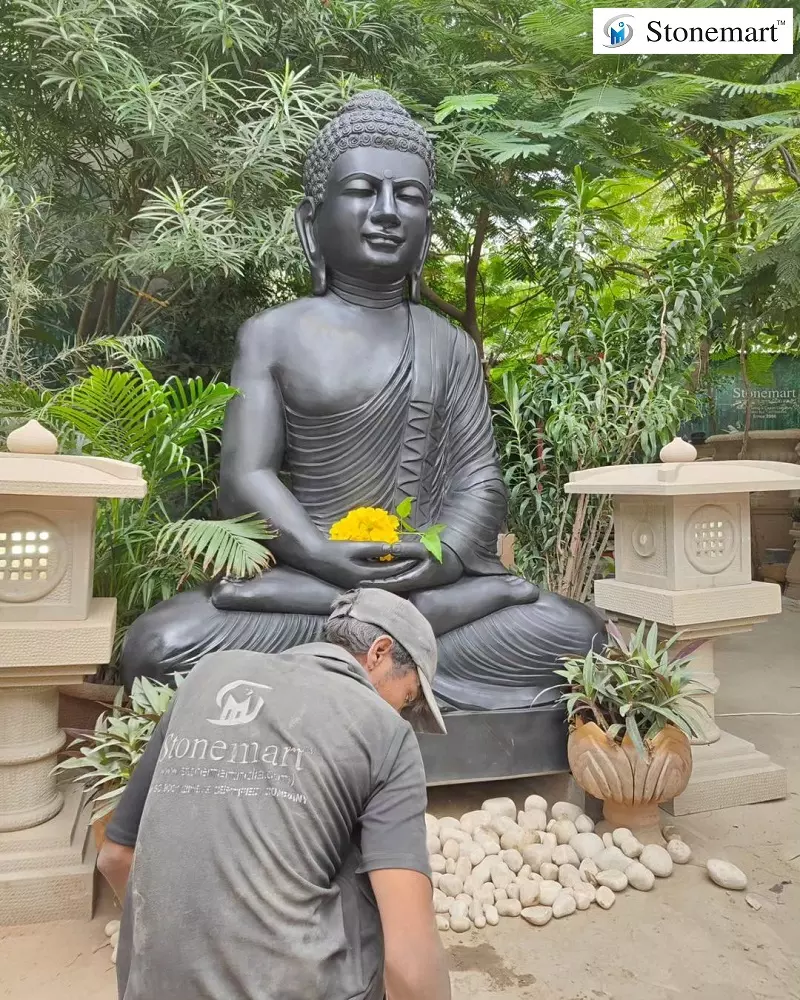 Best Tips for Buddha Placement in Garden
There are certain important tips that are only shared by the professionals. Here, we will make you familiar with certain tips that will make your garden Buddha installation process effortlessly easy-
Make Special Arrangements for Big Buddha Statues:
Choose the spot in your garden where you wish to place big Buddha statues. When you are dealing with the installation of large size Buddha statues, get a large size workforce or preferably a crane to place it in the desired area. It will ensure that there is no damage inflicted upon the delicate parts of the sculpture.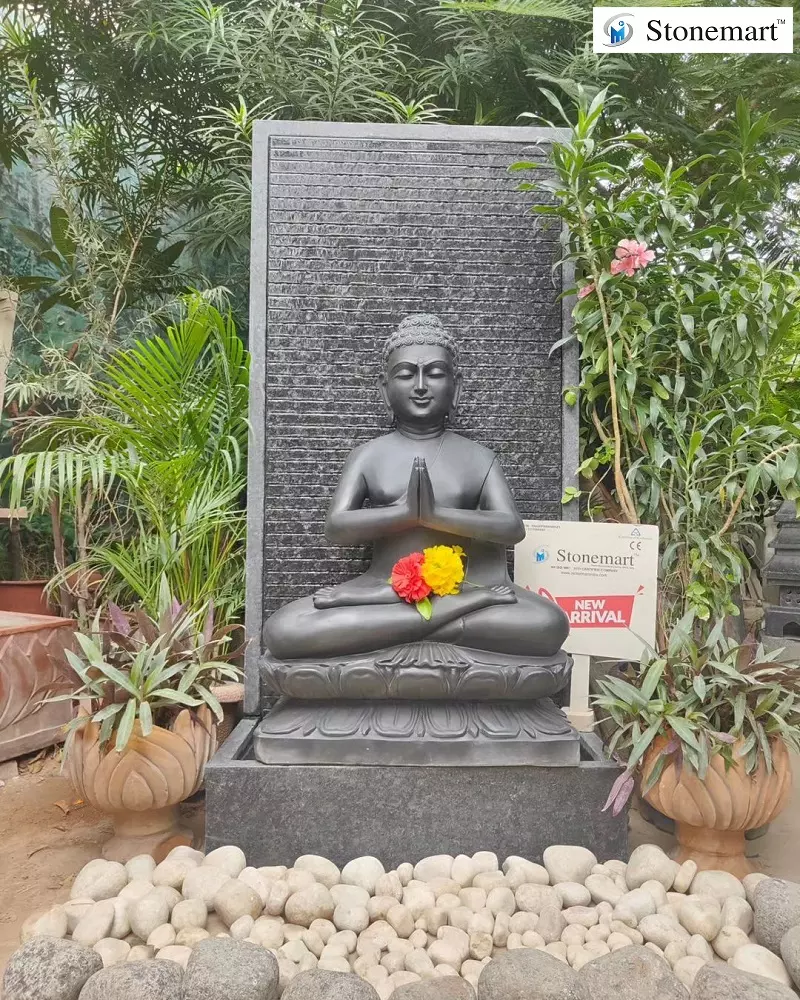 Avoid Relocation Trouble:
When you are ordering 4 feet Buddha online or 5 feet Buddha online, then they can weigh up to 500 kg to approximately 1 ton. So, confirm the placement area as per the measurements of the order Buddha statue and Vastu or Feng-shui specifications. As you finalize the spot in advance, you need not to think about relocating the stone Buddha sculpture in future.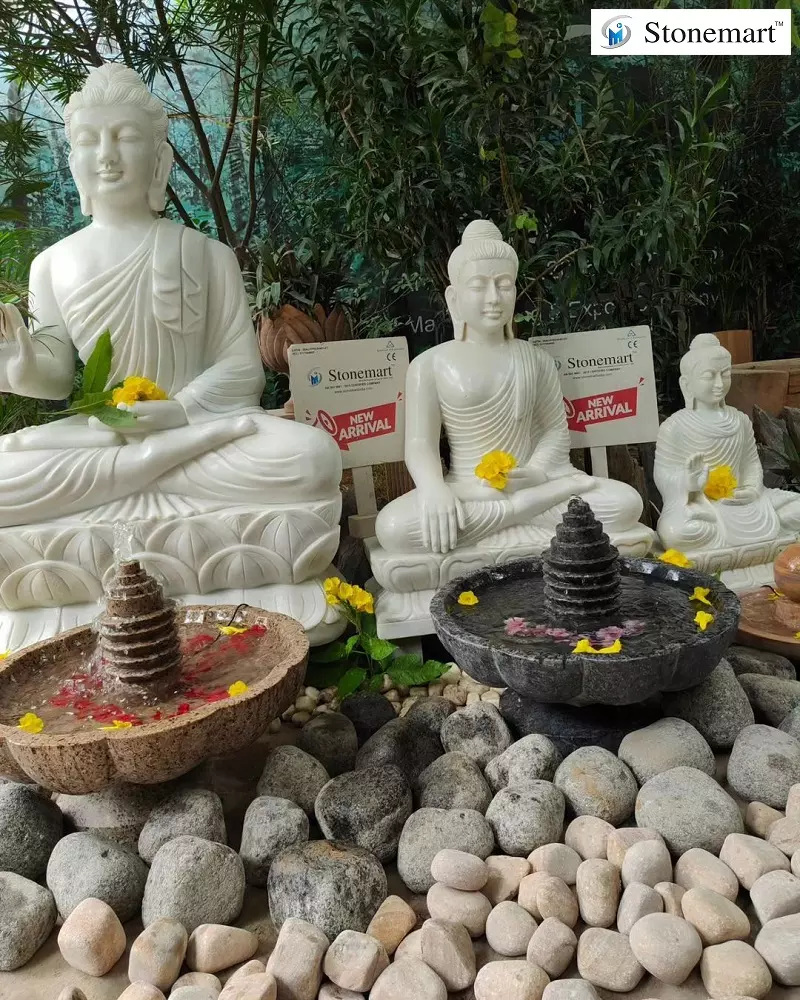 Go with a Stone Pedestal or Console Table:
When you are buying a small size Buddha or a medium sized Buddha for the garden, you can even go with a natural stone console table. But if you are dealing with a large size Buddha, then it is advisable to place it on a natural stone pedestal so that the load can be distributed over a wider area of footing. It increases the distance between the garden soil surface and the statue column. It does not allow the moisture of the soil or grass to come in contact with the original statue base which otherwise could result in deterioration due to accumulation of algae at the base columns.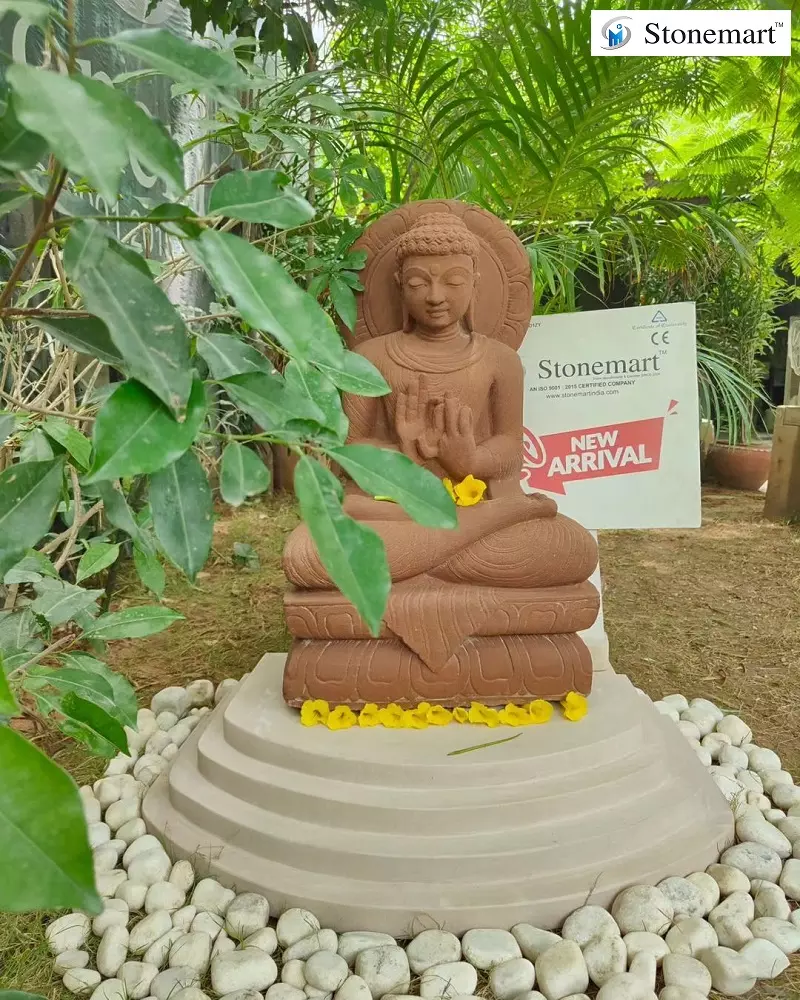 Buddha Sculptures with No Artificial Polishing:
Always go for Buddha statues with no artificial polishing. As you are placing the Buddha statues outdoors for exterior landscape decor, they will come across rain, harsh sunlight, dust, snow, etc. Here, only the garden Buddha statues with natural stone texture can withstand the harsh weather conditions outdoor. So, never go for cheap décor imports with artificial surface polishing. Only select natural stone Buddha idols with hand carved smooth natural texture.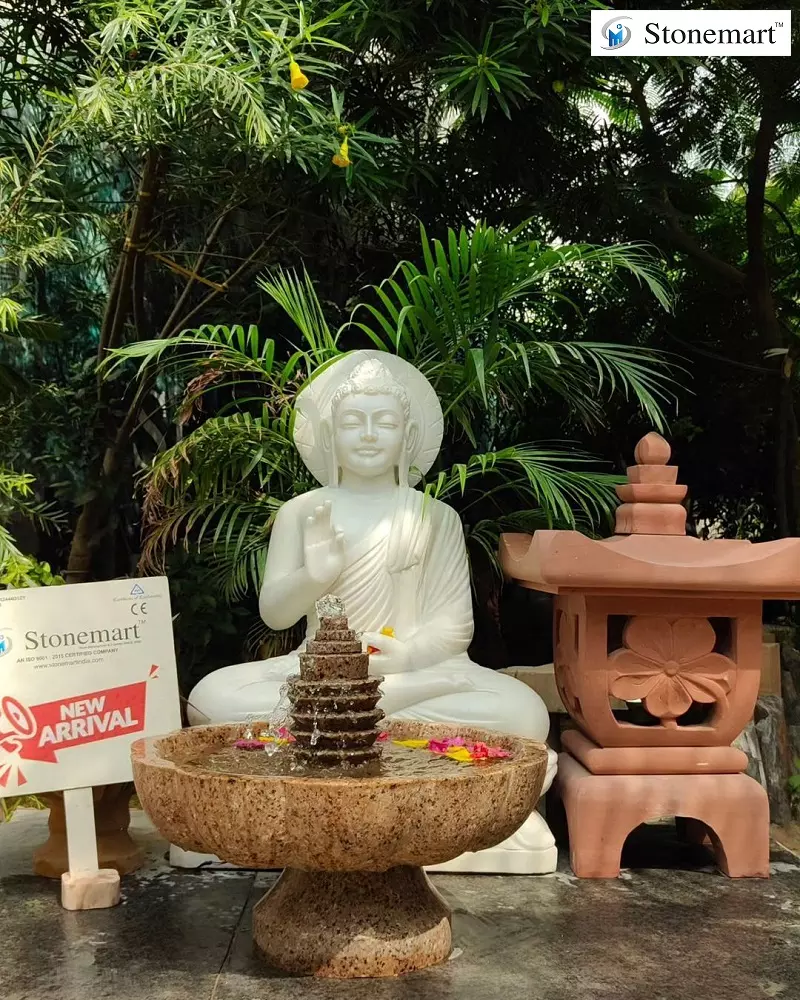 The addition of Buddha stone sculpture will always make your garden a talking point among your guests and exclusive social circles. You can buy Buddha for entrance, a Buddha fountain at the center of your garden, or a Buddha statue with pedestal at one of the corners. Just place the order today and bring home a beacon of positivity and formidable inspiration that you can cherish for generations.