The water fountains are extremely popular among the mankind since the Middle Ages as they were deemed as a symbol of aristocracy, purity, life and wisdom. The history witnessed a surge in the popularity of the fountains in the Medieval Era as well when they started becoming an integral part of the largely isolated areas such as gardens, monasteries and palace grounds.
When we look at the importance of natural stone water fountains from the viewpoint of the contemporary décor, then we would find that the most popular fountains are known to offer more than landscape décor to their buyers. The water features that maintain their brand value and stay in demand are the ones that blend modern décor in the water fountains with traditional design.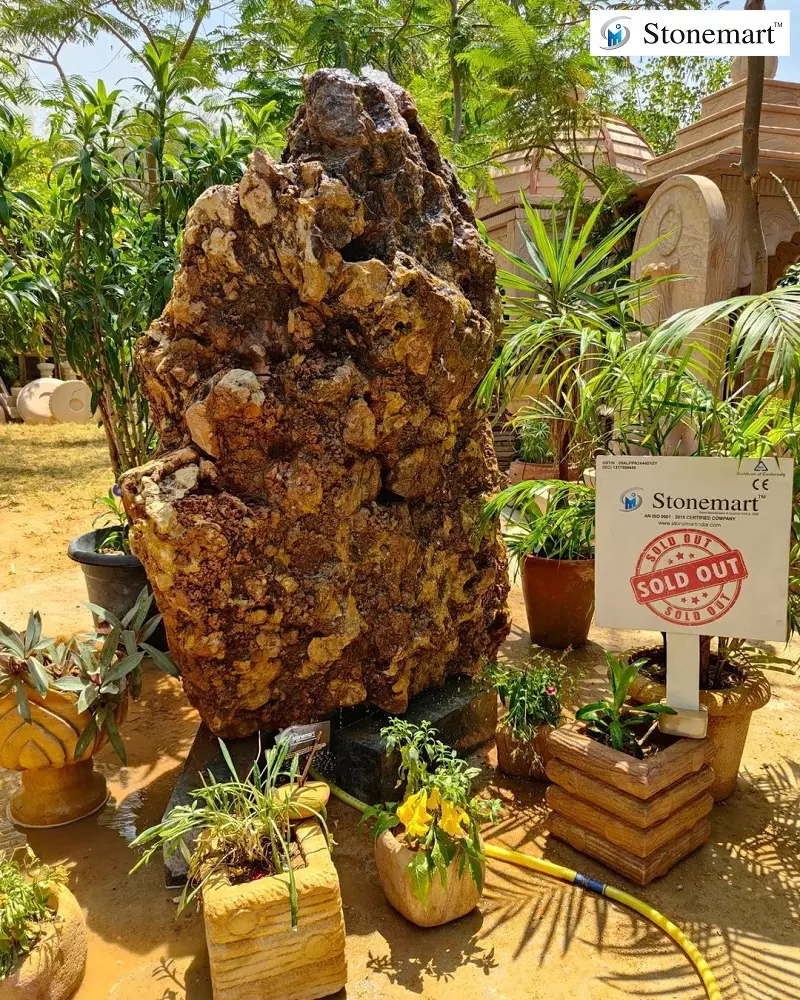 The water fountains are so successful in terms of soothing the senses and energizing the spirit. That is because, whether we are talking about the natural stone fountain of small size or a large size natural stone fountain, the soft and concurrent sound of repetitive water dribbles generate a tranquil atmosphere that will help you harness an immense numbers of health benefits.
Let us throw some light upon the most popular types of water fountains that can let your property earn the spotlight it deserves as well as bring a positive transformation to your body, mind and soul.
1.

Tabletop Fountains:
These are the fountains that demand less space and can easily be placed upon a table top, platform, stone pedestal or a console table. They do not require much maintenance and can be placed directly without getting involved in any kind of civil work, recirculating the fountain water with the help of a small pump. Ball fountains, urli fountains and monolith fountains are some of the common product examples in this category.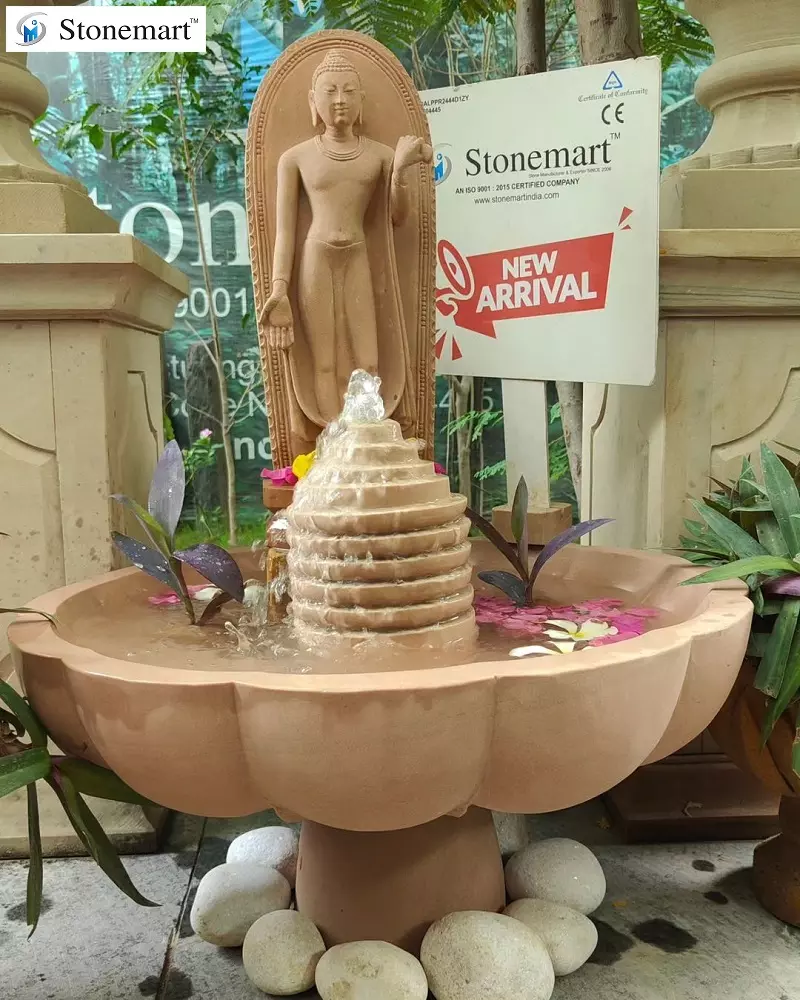 2.

Panel Waterfall Fountains:
The kind of large fountains that require exclusive spacious area for placement. Here, the water flows down from the top of a chiseled panel to the fountain tank at the base. Ideally suited for both home and garden, you can always fill the space above the tank with a modern abstract sculpture or a sculpture of a deity. When we look at the latest décor trends, then we would find stone panel fountain with Buddha statue or stone panel fountain with Hindu God statues like that of lord Ganesha, lord Hanuman and lord Shiva to be the most popular ones.
Thinking about which type of natural stones would be perfect for such big fountains? Well, we recommend to go for granite panel fountain and sandstone panel fountain. As they are highly conducive in terms of quality and come with a gamut of hand chiseled designs upon the panel and base surface.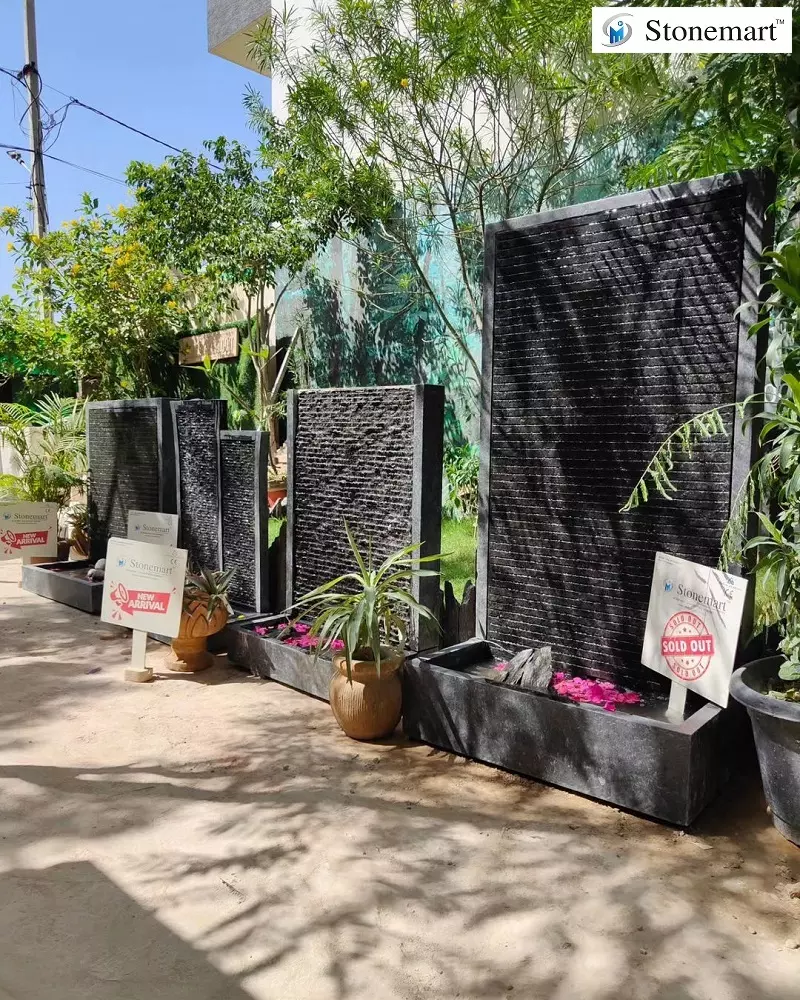 3.

Cascading Water Fountains:
These fountains pour the water from one layer to another, featuring more than one tier or step to let the water feature create a beautiful cascade effect to finally accumulate the water at the base tank. These tier fountains are the expert example of modern fountain décor products and can be placed in both home and garden.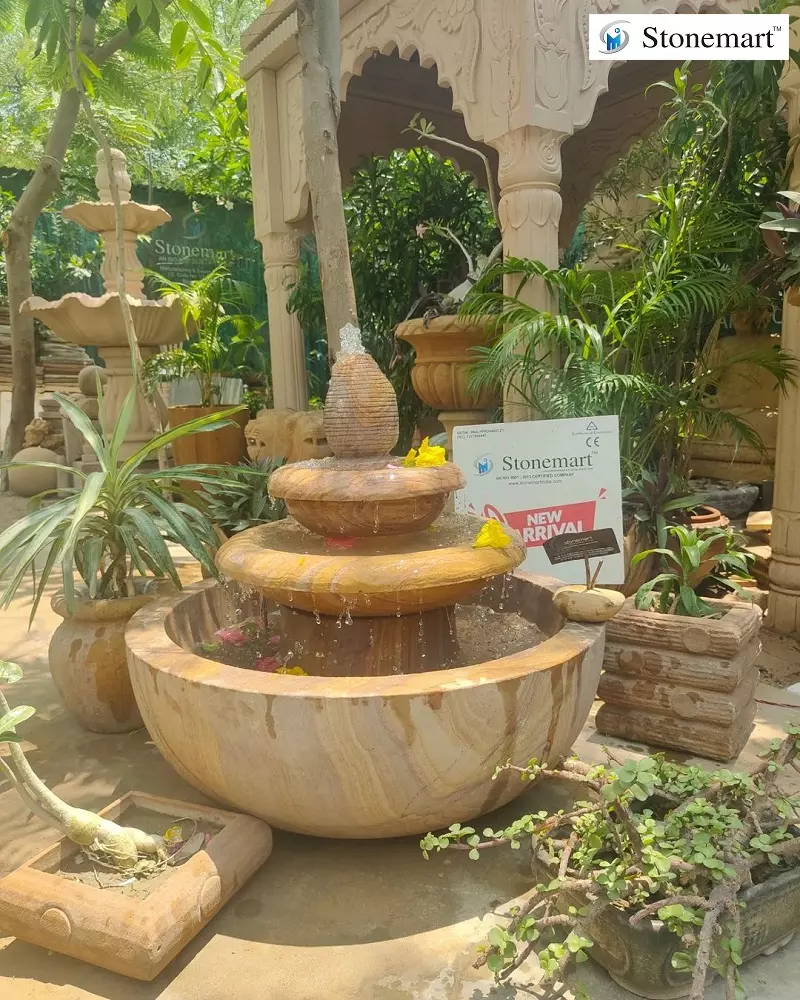 4.

Grandessa Fountains:
These fountains are a symbol of aristocracy and grandeur and appear extremely stunning to the eyes due to their royal look. A part of natural stone luxury décor, these fountains are designed featuring multiple tiers, including 2 tier grandessa fountain, 3 tier grandessa fountain, 4 tier grandessa fountain, etc. with fountain mouth being provided at the center top. Specially hand carved fountains for the outdoor, you can install them in a spacious area like garden or backyard as a scion of affluence.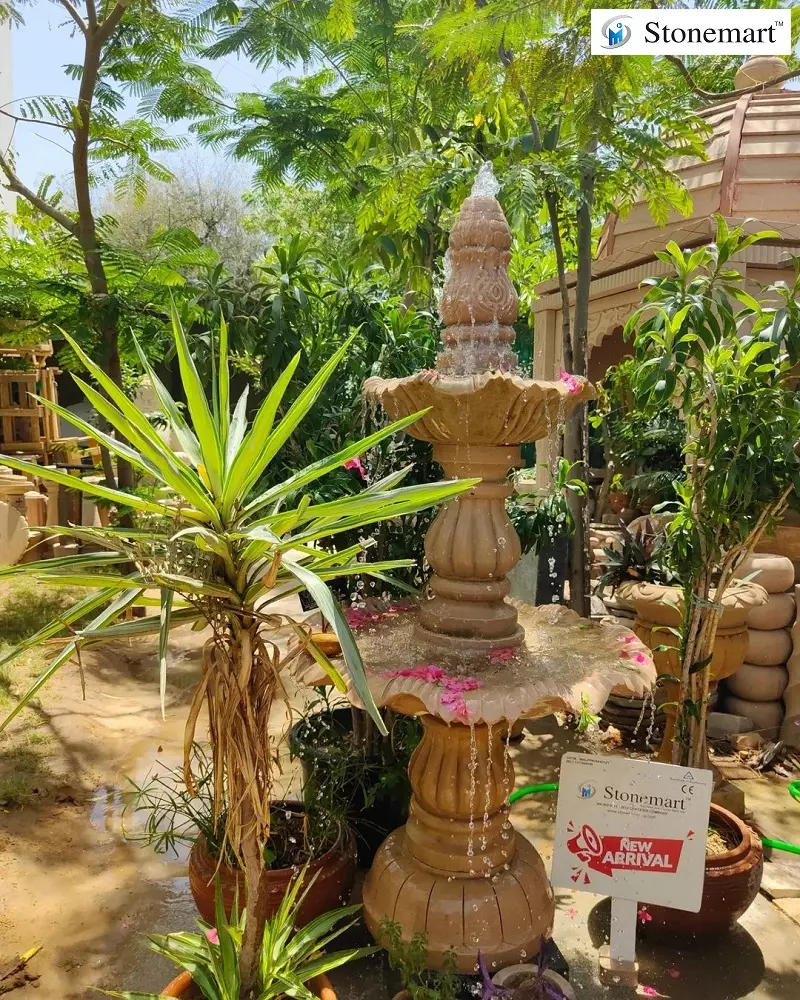 5.

Fountains with Sculptures:
A perfect fusion of natural stone fountain with a sculpture to bring positivity, wealth and spirituality to the vicinity. It can be a Buddha fountain, Ganesha fountain or a water fountain integrated with any other type of sculpture. A perfect choice for home and garden, you can order this popular version of fountain if you wish to earn the blessings of a particular deity along with the balanced and harmonious element of water and place it as per Vastu for the best results.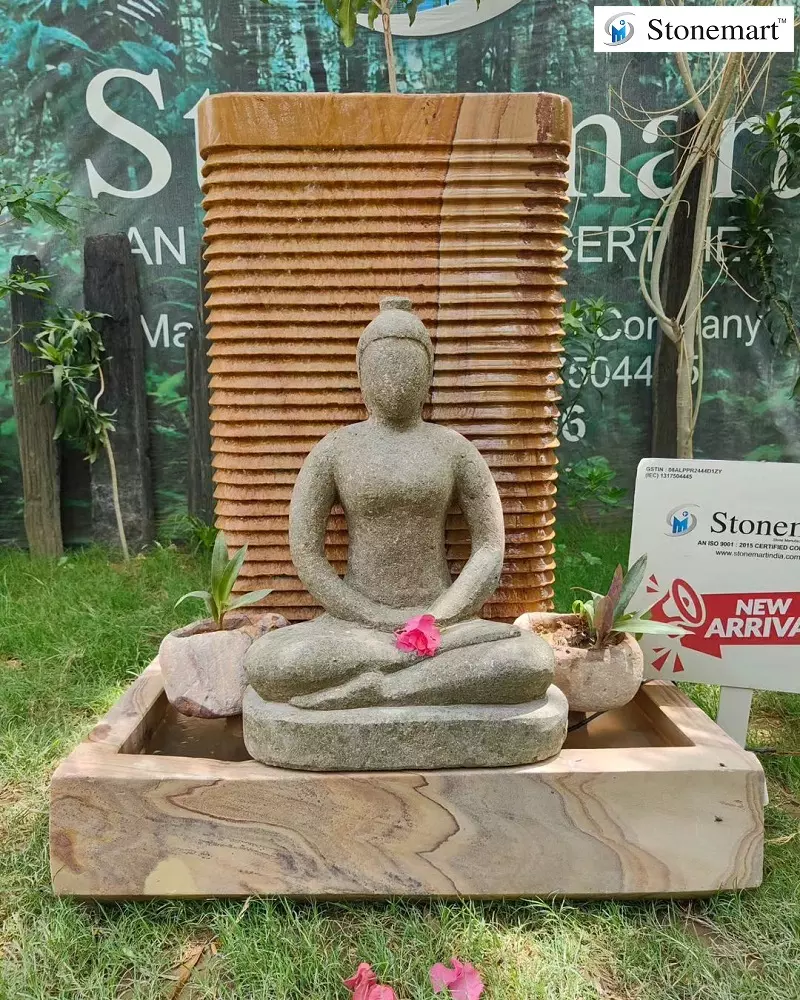 So, consult your architect or interior designer and share your prerequisites with him or her and shop for the best version of the stone water fountain from the most trusted natural stone fountain manufacturer and exporter brand online.