Beautiful work of art not only rejuvenates the senses but also enthralls the soul. When a home or property owner entrusts an interior designer or an architect with his or her decor aspirations, every new project becomes more challenging than the previous one. After all, there are designers and architects who spend their lifetime exploring the concept of an art form that people will appreciate for generations as long as it lasts. Igniting such intensity of feelings is only possible through deep inspiration, and this is the page where they might spark.
Imitating the Nature: Nature features one of the most formidable forms of expressions. It is powerful, energetic and lively. For instance, there are architects who make gigantic mountains and enormous waterfalls the cornerstones of their nature themed decor. If you wish to design a small space of natural wonder for your client, then it is time to give natural stone monoliths, natural stone boulders and natural stone waterfalls some serious thought. So, try to blend the lifestyle decor with the themes of the Nature. After all, who does not like to stay content and relax in the lap of the Nature?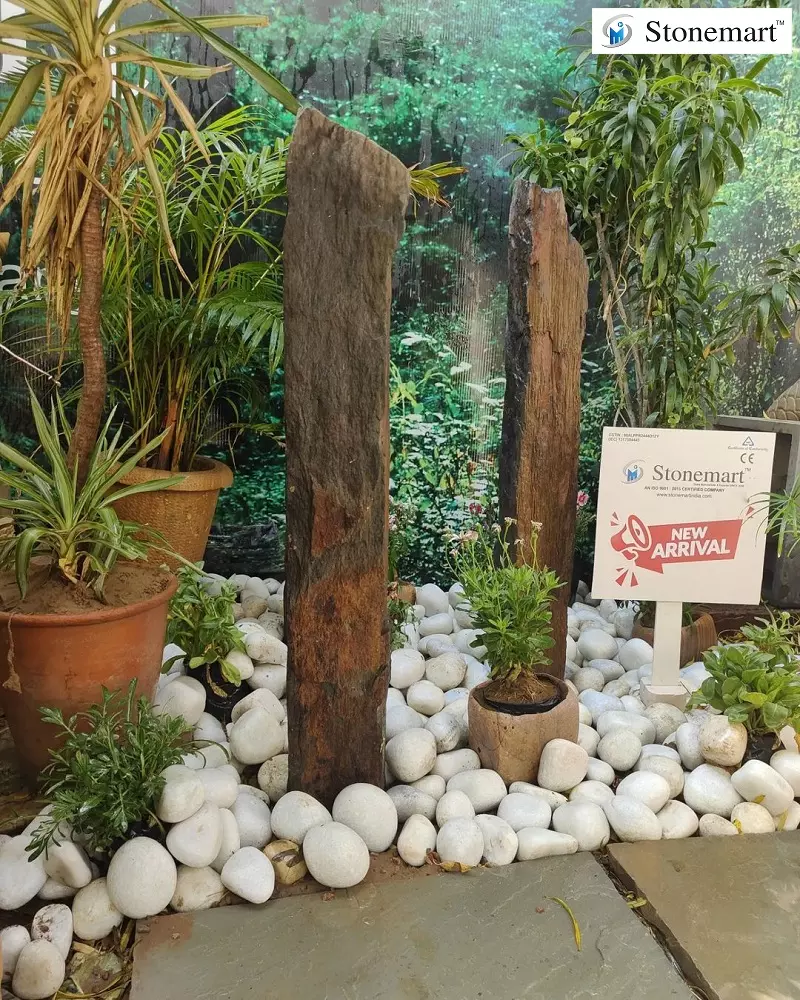 Purpose Driven: There is popular Japanese saying that, "the pen and the sword should always be in accord." It simply reflects the fact that the way you approach things ought to coincide with why you required to do it. For instance, does your client believe in returning the huge favor of Mother Nature? Does he or she believes in planning the garden décor aesthetics in a way that it can embellish the surroundings yet make him or her a part of a noble act? Well, why can't you recommend a designer natural stone fountain cum birdbath for exotic garden décor, terrace, backyard, or balcony décor? Whether you are expected to deliver garden décor ideas or balcony décor ideas, this purpose driven aesthetics is something that every Nature lover would like.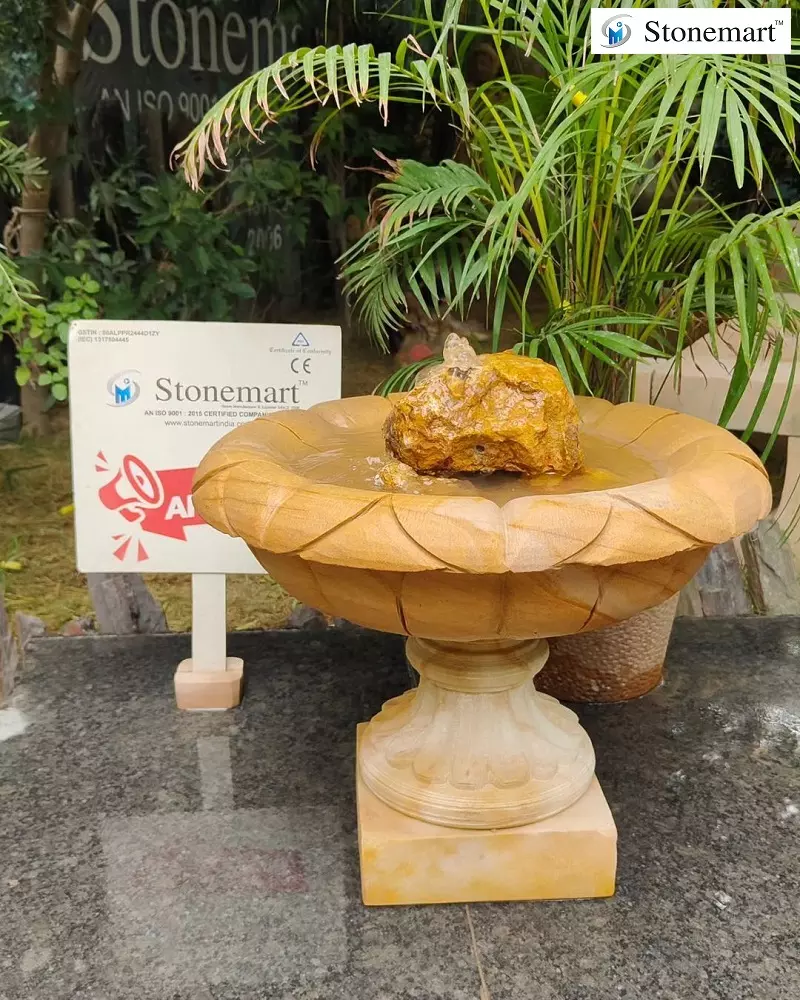 Story Driven: Narrative is indeed a sublime source of inspiration. A story from our history can turn out to be a profound source of inspiration that can give birth to numerous concepts and ideas. For example, "always walk upon the path of Dharma" said Buddha to his disciples during his first sermon at the deer park in Sarnath. He formed his iconic Dharmachakra Mudra to tell his pupils that each and every word that he is about to speak is coming straight from the heart. Now here, a Sarnath Buddha statue will be the embodiment of the portrayal of the popular event that occurred in the past.
The same goes with an abhaya mudra Buddha statue and the story of the Buddha, Devdutta and a mad elephant named Nalagiri. The story revolves around how Devdutta plotted to kill the Buddha with the help of a mad elephant and how the Buddha tamed him instead by forming abhaya mudra or the mudra of fearlessness. When you discuss the concept of the Buddha for home and garden and how it can bring a positive transformation across your vicinity, then even the most fastidious client will understand your inner thought and the deep meaning associated with it.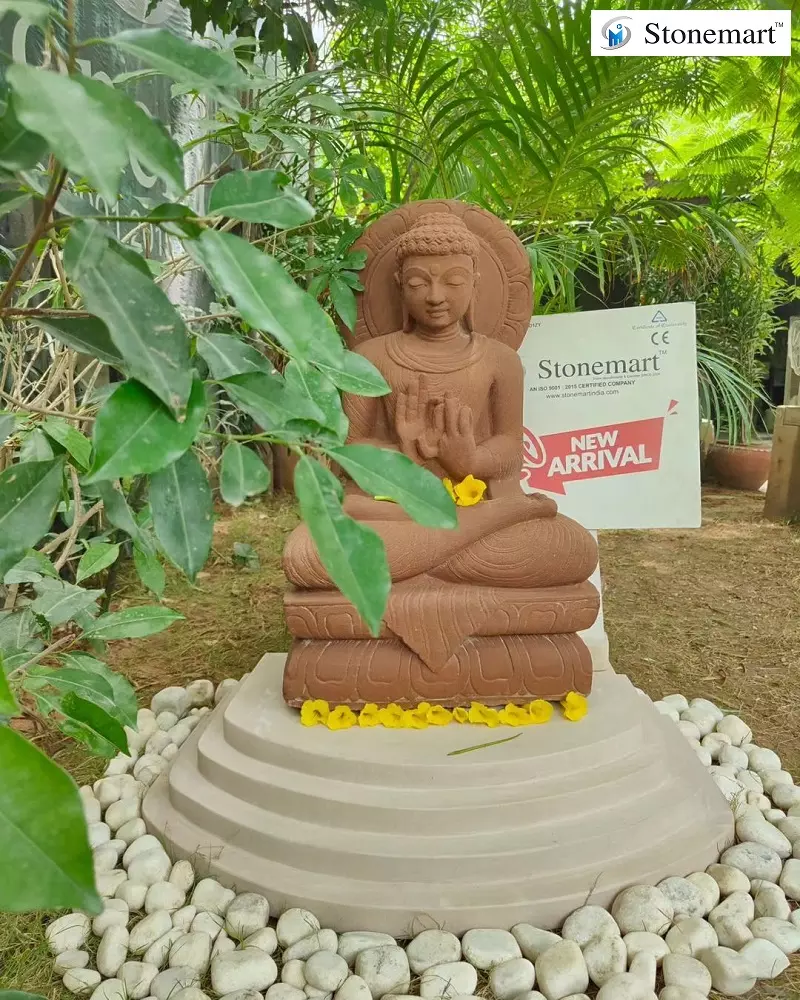 An Outlet for Emotions: Feelings are extremely powerful. You can always try to explore the background of your concerned client and try to integrate the natural stone sculptures with which he or she can easily connect. Let us take an example. If you are designing the home interior for a newly married couple with traditional values, then you can think about adding white marble Radha Krishna statues to the décor set-up. The presence of these Hindu God idols is deemed auspicious for newly married couple and white marble color symbolizes the purity of love.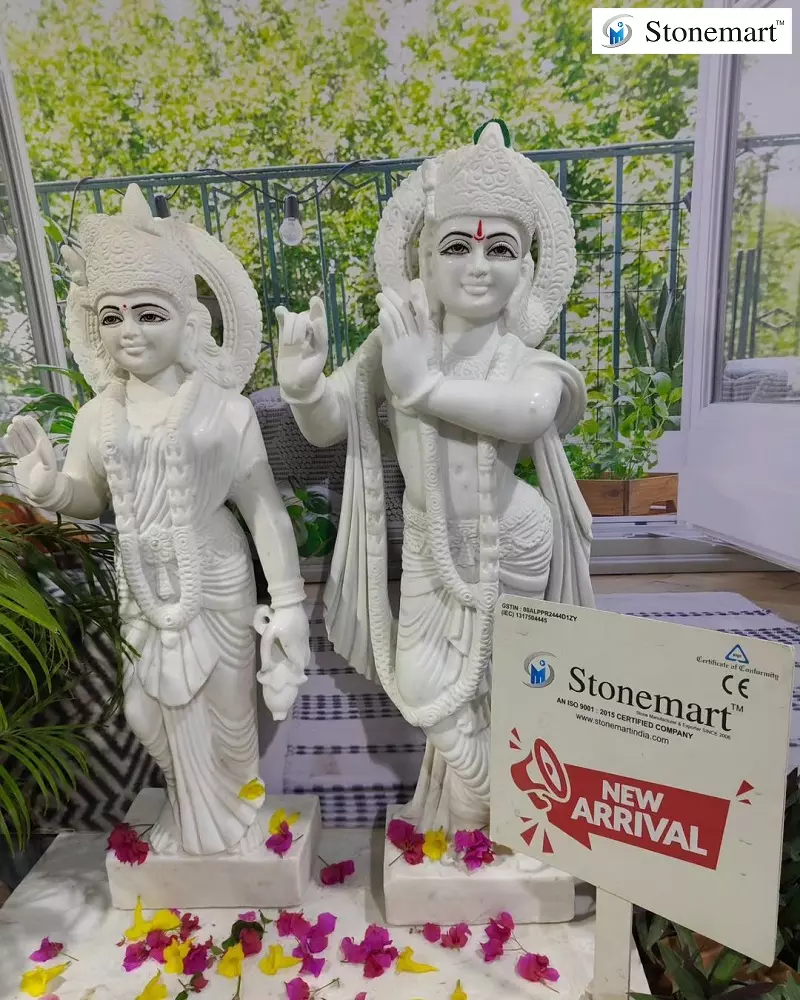 Shapes and Objects: If you are planning to work upon an unconventional and futuristic theme of exterior and interior décor then the concept of geometry is also not bad at all. Yes, you read that right! If you are decorating the vicinity based upon a particular theme. You can opt for water fountain in 3D style, sphere fountain, pyramid shaped fountain, conical shaped fountain, along with water features with triangular, rectangular, and square shaped tiers to mention a few. According to the theme that has been opted for contemporary stone décor, you can always pick water features and landscaping options accordingly.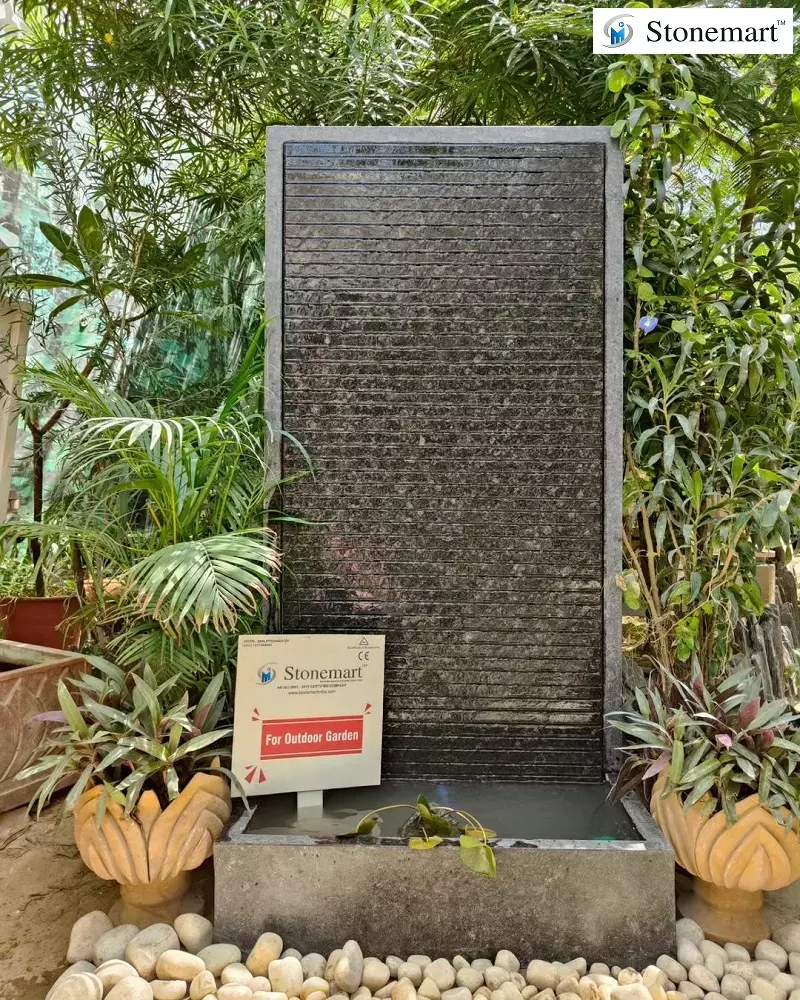 History: From Moai sculptures of Easter Island to world famous Khmer spire architecture of Angkor Wat, every part of the world has its history and various historical monuments that encapsulate it. What if we say that you can take history as an essential element of architecture? There are various acclaimed architects and interior designers who employ historical structures as their inspiration like Easter Island sculptures, urli fountains with Khmer spire-like fountain mouth, etc. to focus on landscaping in various residential and commercial properties to churn out something flabbergasting.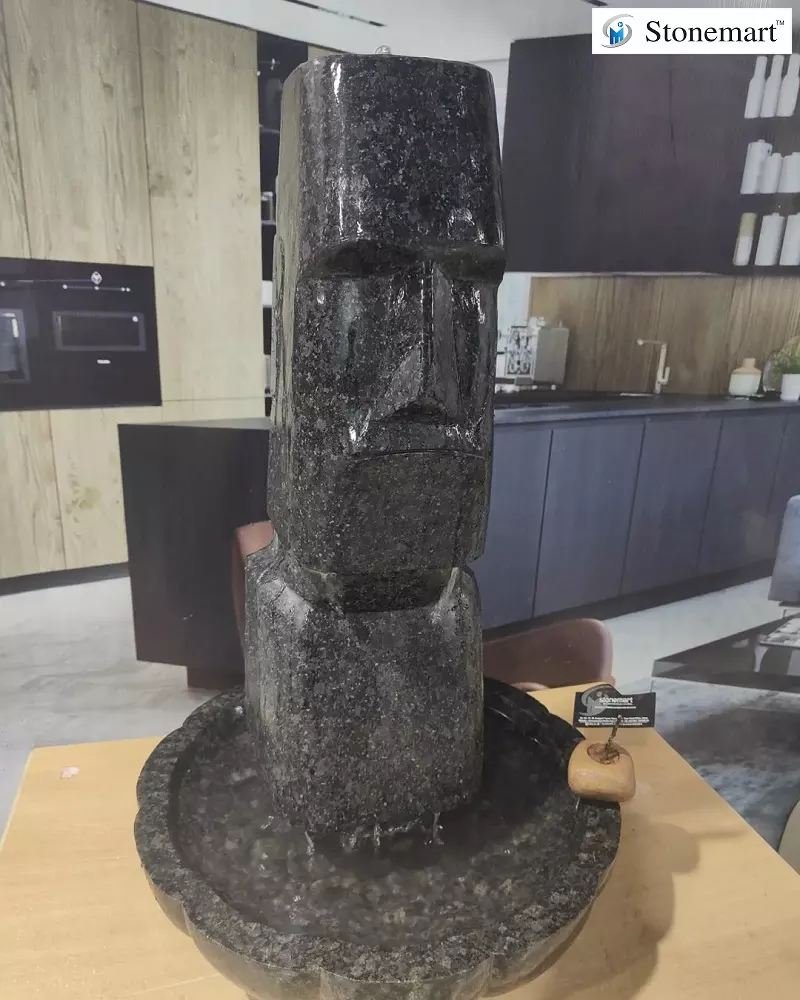 Whether you are looking for interior design inspirations or real estate selling ideas, there are certain factors and aspects that are worth serious thought. There are numerous home and garden decor products that can help you envisage architectural themes and concepts that will hail you as the pundit of modern architectural design and framework.