On the occasion of Ganesh Chaturthi, people usually explore the ways conduct successful prana pratishta of Ganapati sculptures. To avail the blessings of God Ganesha and get showered with peace, goodwill and prosperity, it is imperative to keep a few things in mind while installing the statue of Vighneshwara. Just like any other Hindu God statue, understanding how to place the murti of Ganesha has its own Vastu rules.
Lord Ganesha is known to be the protector, the remover of obstacles and the one who brings prosperity. There are several Sanatana customs and traditions in which lord Ganpati is worshiped foremost before starting something new. But to have the maximum positive influence, it is necessary to be familiar with exactly where and how to place the statue.
Let us understand the most important Vaastu rules around Sri Ganapati murti prana pratishta one by one -
Rule #1: Place the Stone Ganpati Sculpture in the Right Direction:
According to the experts of Vastu, it would be best to keep the sculpture facing west, north and northeast directions. Whether you are placing Ganesha statue for home, Ganesha statue for office or a Ganesha fountain for garden, you can seriously consider these directions for the best results. If feasible, prefer north as it is also the direction of lord Shiva. Do not place the Vinayaka idol facing south.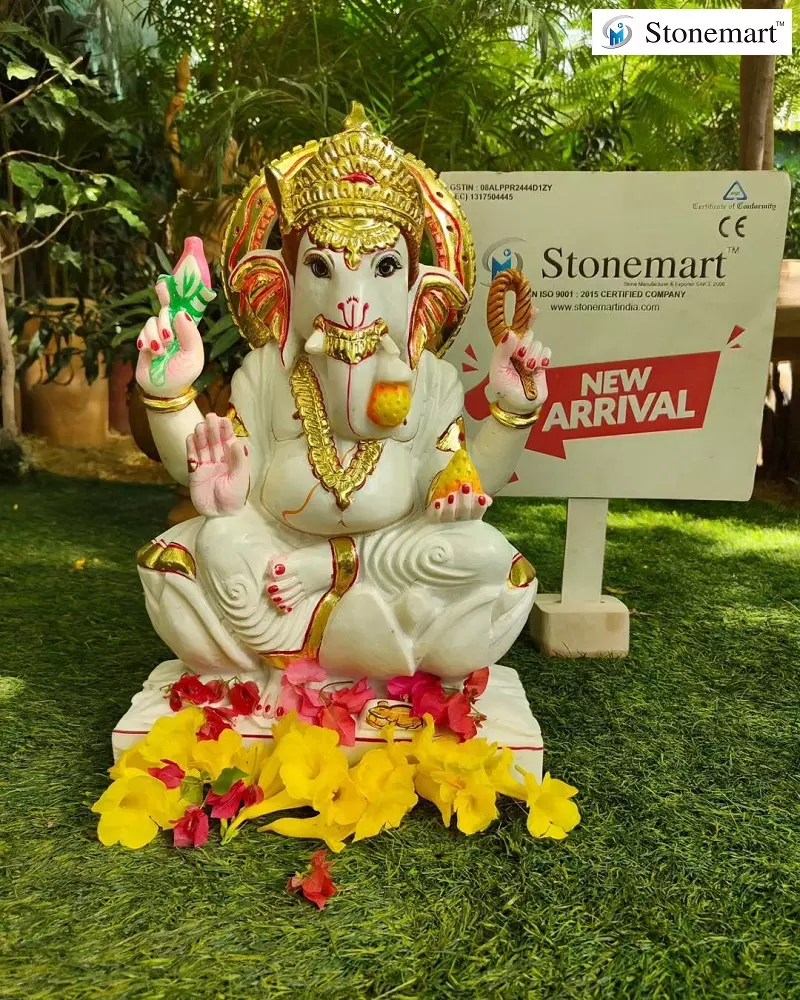 Rule #2: Notice the Direction of the Trunk:
As per Vaastu, it would be auspicious to buy a Ganapati statue with the trunk tilted towards his left. As it is the symbol of happiness and success, and perfectly suited for your home and office. If you are bringing in an idol with a trunk tilted towards its right, then it will surely fulfill your wishes but considered hard to please. One such Ganesha represents the power of the sun and it is important to follow certain rituals religiously while worshiping one such Vighneshwara murti.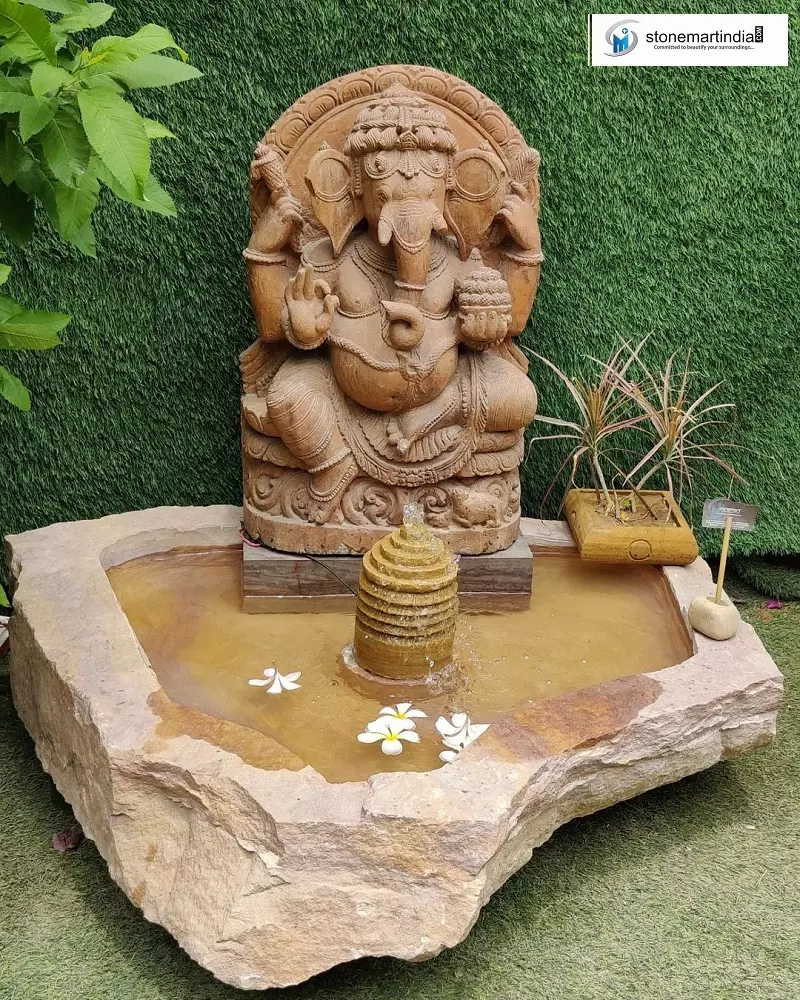 Rule #3: The Posture of Ganesh Murti Design Is Symbolic:
If you are buying Ganesha for home online, then go with a murti design featuring Ganesha in sitting posture called lalitasana. According to Vastu, this calm and composed demeanor is ideally suited for peaceful atmosphere at home. However, if you are seeking the blessings of the lord in the pursuit of comfort, wealth and luxury, then a reclining Ganpati sculpture is perfectly suited for you. You can even order custom Ganesha statue as per the dimensions prerequisite for you.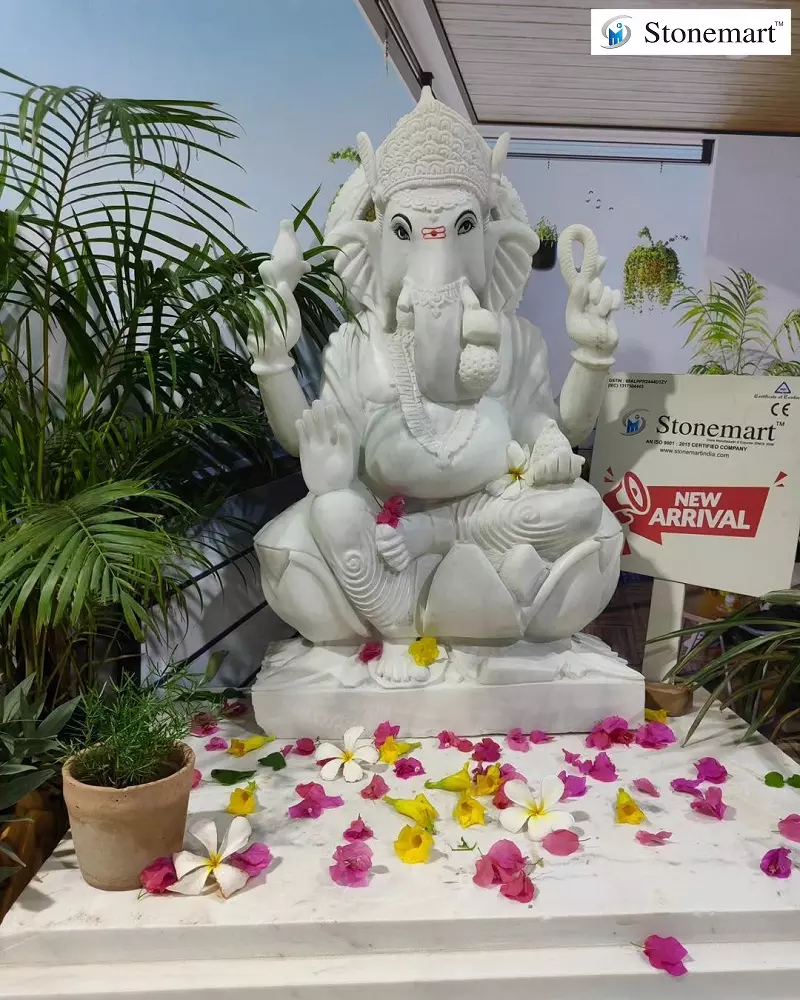 Did You Know?
As per Sanatana sect, there are 32 different forms of Ganesha that are worshiped on different occasions. These are-
Bala Ganesha, Bhakti Ganesha, Taruna Ganesha, Veera Ganesha, Shakti Ganesha, Vigna Ganesha, Siddhi Ganesha, Ucchista Ganesha, Dwija Ganesha, Heeramba Ganesha, Kshirpa Ganesha, Maha Ganesha, Lakshmi Ganesha, Nritya Ganesha, Vijaya Ganesha, Ekakshara Ganesha, Urdhva Ganesha, Thyakashara Ganesha, Vara Ganesha, Haridra Ganesha, Kshipraprasaada Ganesha, Srishti Ganesha, Ekadanta Ganesha, Runamochana Ganesha, Uddhanda Ganesha, Dwimukha Ganesha, Dhundi Ganesha, Smiha Ganesha, Trimukha Ganesha, Durga Ganesha, Yogi Ganesha and Sankathara Ganesha.
Rule #4: The Color of the Statue:
Practically speaking, different color natural stones provide different colors to the statue. For white Ganesha, you can go with white marble Ganesha statue. For an off-white or pink color Ganesha, you can choose from natural sandstone Ganesha sculptures. If you want to give the sculpture a modern twist, then you can go for natural stone abstract Ganesha sculptures hand carved from sandstone and granite. To make the event more auspicious, you can bring home a vermilion-colored or geru colored Ganesha. There are not many Hindu God statue manufacturers and exporters who manufacture gerua color Ganesha sculptures. So, ask in advance or search in their product catalog online.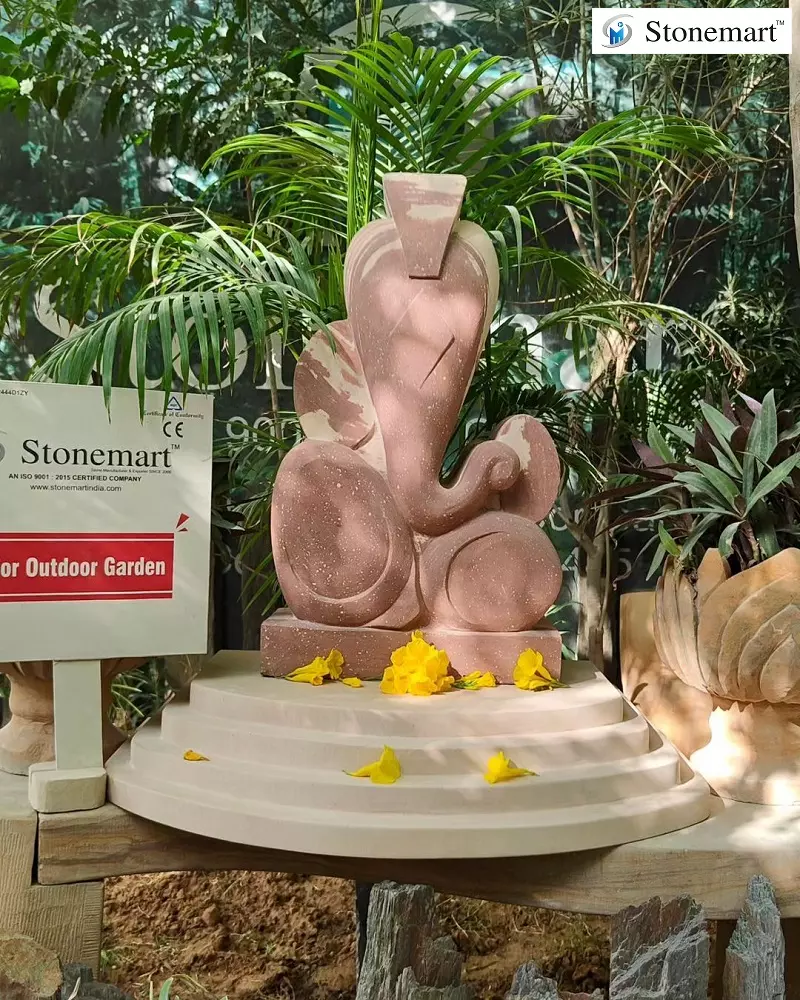 Rule #5: Pay Attention to Little Details:
While buying a Ganesh murti for home, always give attention to tiny details. For instance, buy a Ganpati idol for home and office featured with important attributes like mooshak (the mouse) and modak (the sweet). Mooshak is the mount (vahana) of lord Ganesha and a symbol of all-pervasiveness. Modak, on the other hand is meant for his devotees in the form of prasadam. The Ganesh ji statue with modak in his trunk is deemed as extremely auspicious as the lord with a filled belly is happy and ready to fulfill all wishes.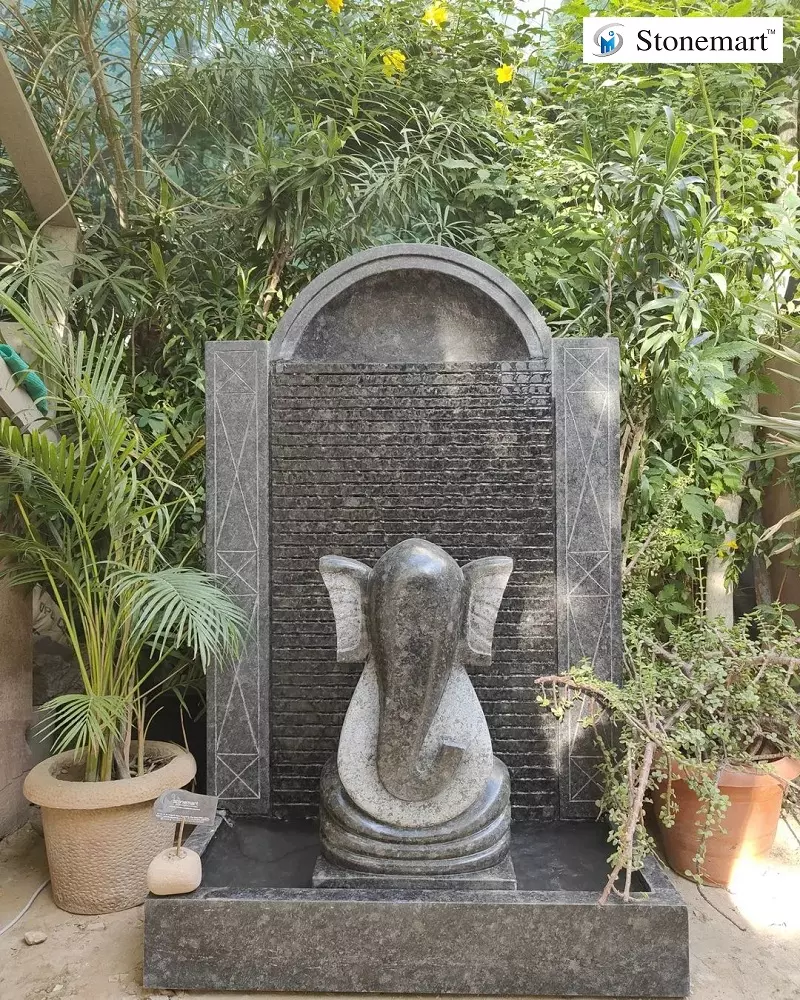 Rule #6: How Many Ganesh Idols One can Have?
The murti of bhagwan Ganesh is best restricted to be one at home and one at office. As per spiritual beliefs, having two or more idols upsets Ridhi Sidhi, as it somehow counteracts their energy.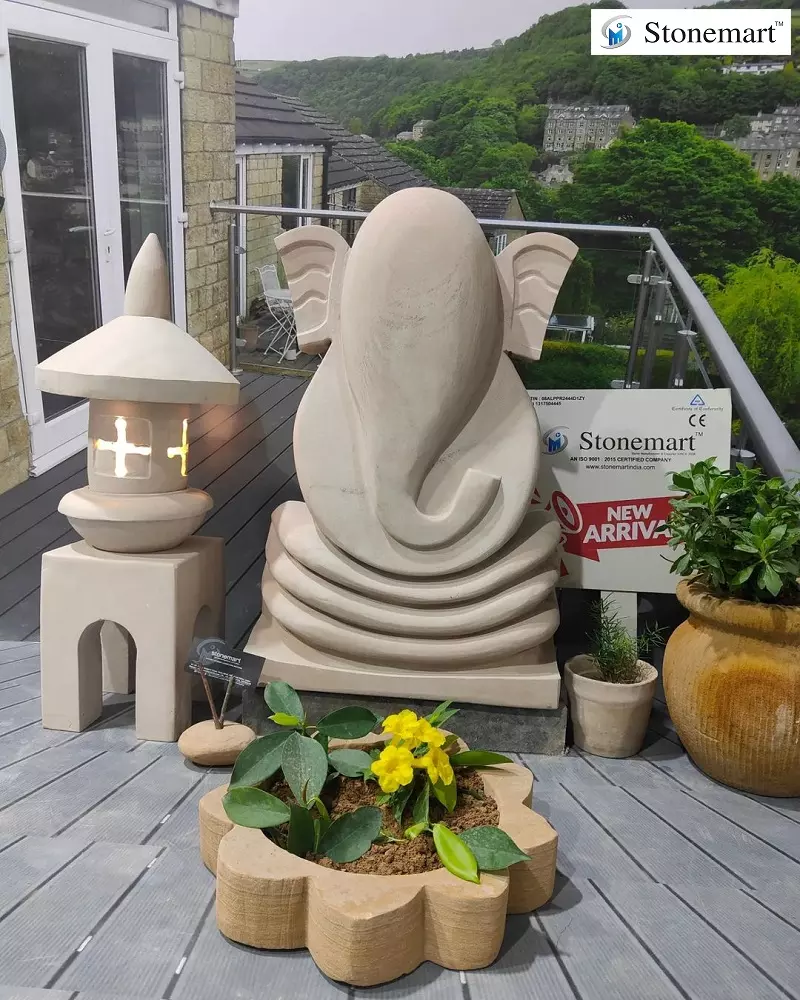 Rule #7: Where to Not Place the Ganpati Idol?
There are certain spots in the vicinity that should best be avoided under all circumstances. Some of these areas include the bedroom, garage, near lavatory, laundry room, underneath the staircase and, of course, bathrooms.
As per Vaastu, the garage is deemed as a vacant spot and its inauspicious to place an idol over there. Similarly, the energies residing under the staircases and the laundry room are not considered appropriate to place the Ganesha.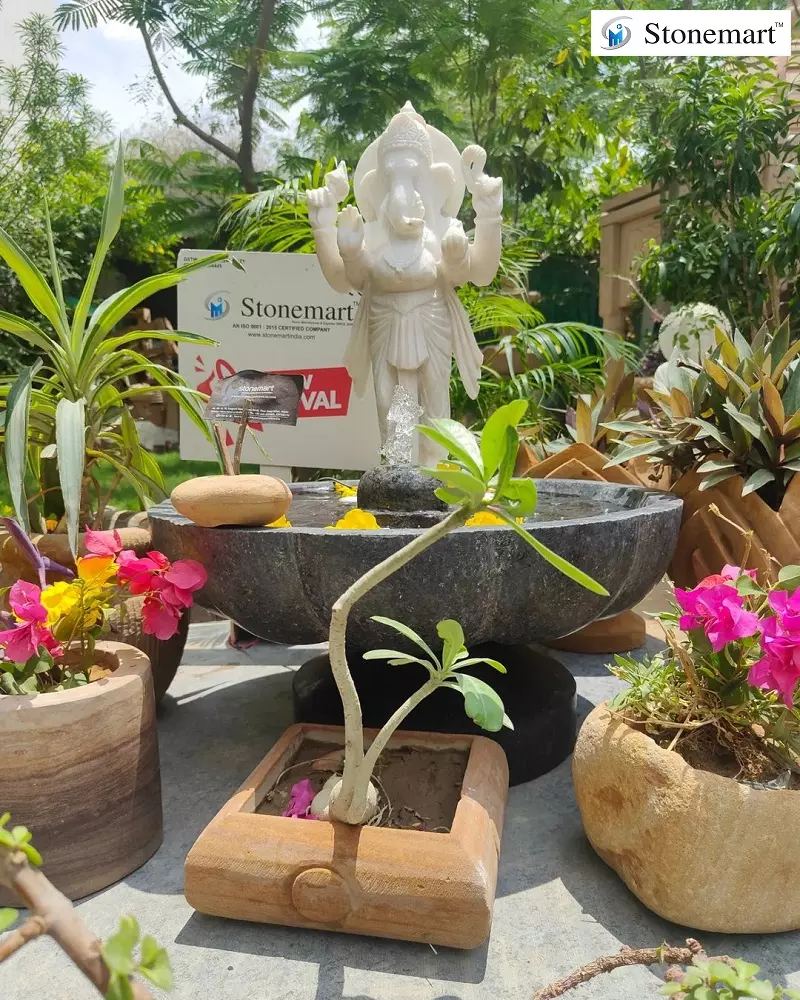 So, make this Ganesh Chaturthi a special one for all your wishes and aspirations by abiding the most important Vastu rules while worshiping your favorite lord.
May the divine light and blessings of Ganpati Bappa shall always be with you!